Overland Park firefighters save the bacon on a Kansas City-area highway
Published: Aug. 10, 2023 at 12:15 PM CDT
OVERLAND PARK, Kan. (KCTV) - Firefighters rushed to help a tractor trailer stranded on the side of an Overland Park highway.
The driver pulled to the side of US 69 Highway, just north of 151st Street after the truck stopped working.
The tuck carried a load of piglets. The livestock inside the truck heated up as temperatures climbed above 80 degrees. The truck driver told firefighters that the piglets would not survive the heat without airflow or water.
That's when the Overland Park fire department moved in to save their bacon. They sprayed the truck with water.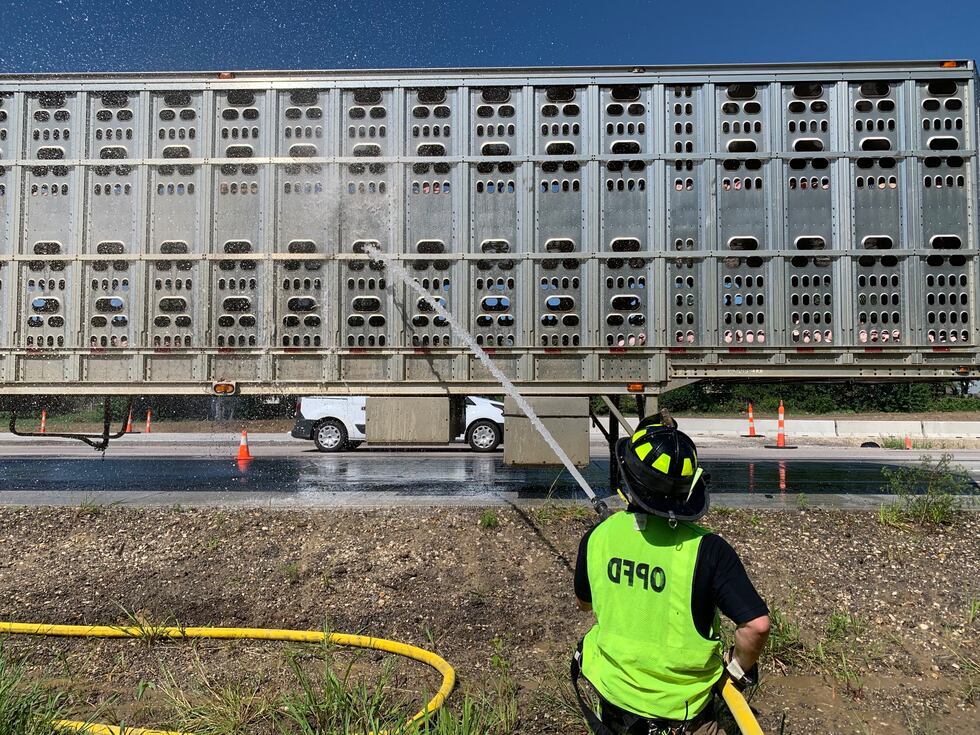 The firefighters monitored the animals until another livestock trailer showed up to help. The piglets were moved to the new trailer.
They are now on the way to Iowa. The truck driver said the firefighters helped save 1,368 lives Thursday morning.
Copyright 2023 KCTV. All rights reserved.