Sports Director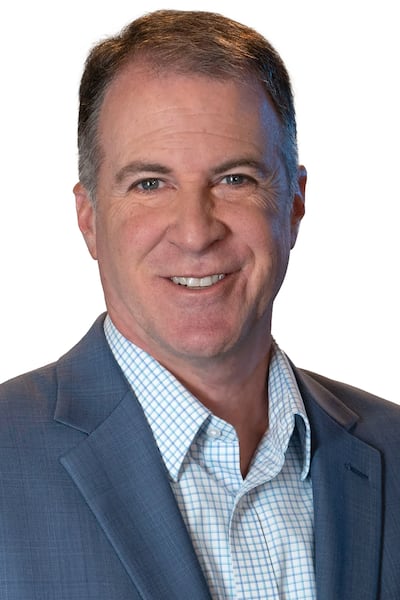 Scott Reiss is an Emmy Award-winning broadcaster who comes to KCTV from Northern California, where spent a decade as the play-by-play voice of Stanford football and basketball. While living in the Bay Area, Scott also worked at Comcast SportsNet, where he hosted pregame and postgame shows for the San Francisco Giants, Oakland A's, Golden State Warriors, and San Jose Sharks, as well as KTVU, where he was a sports anchor/reporter.
Scott was an anchor at ESPN from 2000-2008, where he hosted shows including SportsCenter, Baseball Tonight, College Football Live, and NFL Live. Before joining ESPN, he spent time on both coasts, first at WUTR-TV in Utica, New York and then as sports director at KCOY-TV in Santa Maria, California.
Scott is the author of the Amazon best-seller, Where They Were Then: Sportscasters, which features first-person stories from nationally-renowned sports broadcasters about their experiences breaking into the industry. Contributors to the book include current and former ESPN anchors Scott Van Pelt, Kenny Mayne, Trey Wingo, Stan Verrett, and Neil Everett.
Scott has a little Midwest in him as well - he was born in Chicago - but he spent the bulk of his childhood in Los Angeles. He is a graduate of Stanford University with a bachelor's degree in communications and a master's degree in sociology. His wife Jennifer and two boys, Lucas and Cody, will be joining in him in the KC area in December.
Updated: Mar. 15, 2023 at 5:36 PM CDT
|
"When you are at Kansas, you are always getting everybody's best shot every time you play," said interim head coach Norm Roberts.