Host & Reporter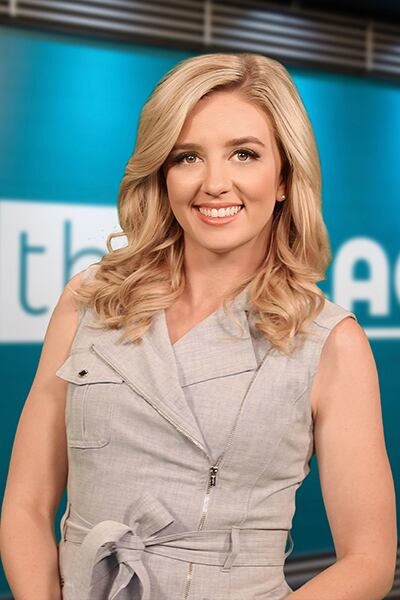 Kaitlyn is a correspondent and fill-in host for The Place. Kaitlyn joined KY3 as the Ozarks Today morning reporter in 2020.
Since joining KY3, Kaitlyn has received a Certificate of Merrit from the Missouri Broadcasters Association for her social media work and the Horace Mann Friend of Education Award from the Missouri National Educators Association for her stories on public education.
Kailtyn grew up in Monett, Mo. In high school, she served as a student reporter for the Monett-Times. Since then, she knew journalism was the career for her. She has a bachelor's degree in journalism and media production and recently obtained a Master's degree in communication at Drury University.
Before working at KY3, Kaitlyn was a media teacher at Ozarks Technical Community College.
Kaitlyn loves getting to know people and telling their stories. You can find her figure skating, cooking, running, and playing the ukulele in her free time. She is also a volunteer with the American Heart Association.
Education
Drury University
Ozarks Technical Community College
Updated: Jun. 29, 2022 at 7:28 AM CDT
|
When it gets hot outside, most creatures like to find a cool spot to beat the heat. That includes snakes.
Updated: Jun. 22, 2022 at 4:32 AM CDT
|
As interest rates rise, it could become difficult for farmers, business owners, and communities to borrow much-needed funds. The Missouri Treasurer's office works with local lenders to lower interest rates for qualified borrowers.
Updated: May. 11, 2022 at 5:34 AM CDT
|
As temperatures heat up, emergency responders want to remind you of how you can keep kids safe and prevent them from being left or trapped in a hot car.