Sports Anchor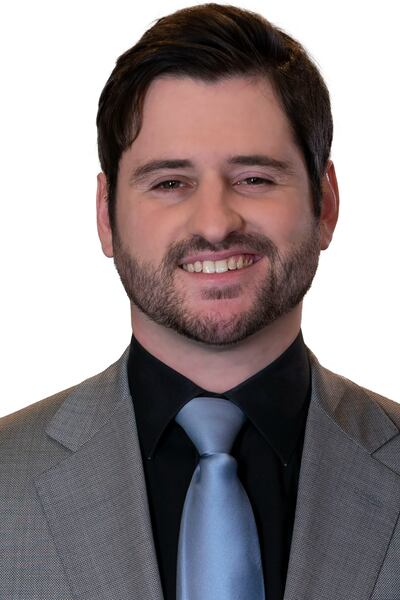 Born and raised in Kansas City, Jared Koller is a sports anchor and producer who first joined KCTV5 in 2015.
Jared practically grew up at Arrowhead and Kauffman Stadium attending Chiefs and Royals games with his family and friends. After graduating from Staley High School, Jared attended the University of Missouri for a degree in Sports TV Journalism.
As someone who used to have his dad film him doing standup reports at the K as a kid, covering sports in his hometown is a dream come true for Jared. He's attended or covered multiple Chiefs playoff games, Royals World Series games, Jayhawk Final Fours, MU vs. KU rivalry games and more. Jared can't wait for what the next decade of sports in Kansas City will hold.
Jared's also worked as a sports anchor in Lincoln, NE and Columbia, MO, where he extensively covered the Huskers, Tigers, Big Ten and SEC.
Outside of sports, Jared loves movies, music and traveling. He's been to 35 U.S. states, and wants to hit all 50 like his grandparents.
You can catch him on the NFM Locker Room Show Saturday's and Sunday's at 10:30 p.m. on KCTV5, or Monday through Friday at 7 p.m. on KSMO.