Anchor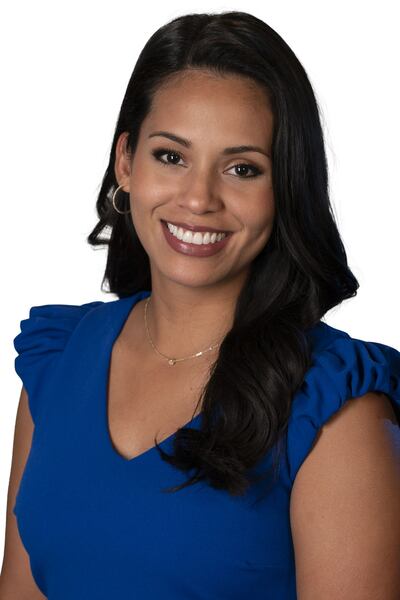 Carolina Cruz anchors KCTV5 News This Morning and KCTV5 News at Noon.
Carolina is a proud Latina born in Cali, Colombia. This bilingual journalist is no stranger to the Midwest having been raised in St. Louis, Missouri. Carolina loves calling Kansas City home again; she attended Rockhurst University.
After graduating college, Carolina moved to the Rio Grande Valley in Texas. For two years, she covered a range of topics: immigration, major weather events including Hurricane Harvey, political corruption, and cartel violence. During her time there she earned an Emmy- Lone Star Chapter Investigative Report, Honorable Mention.
Carolina swapped her Texas boots for snow boots when she moved to the northeast. She covered national-interest stories including the Jennifer Dulos case.
When she's not spending time walking from story to story, she's on the dance floor enjoying some salsa or invoking her inner Texan doing the two-step. Carolina enjoys spending time with her loved ones, baking, watching The Bachelorette, and picking up a good book. (If you have any good book recommendations or recipes, send them her way!) Carolina is looking forward to telling stories affecting all communities in Kansas City.
Carolina believes now, more than ever, the job of journalists to serve their community is dire.