Anchor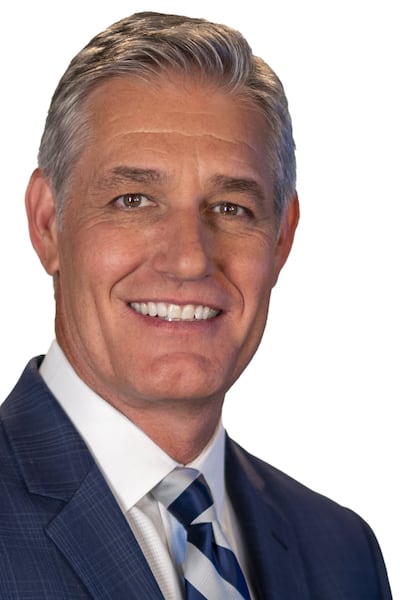 Brad Stephens joined the KCTV5 News team in October 2005. He co-anchors KCTV5 News at 5, 6 and 10 p.m.
Like most people who live on the central plains, Brad developed a healthy respect for the destructive potential for a tornado while growing up in Nebraska.
But, nothing prepared him for the horror of what a giant, killer tornado can do to a city and its people.
For several days in May 2011, Brad and his KCTV colleagues reported on the stunning devastation and incredible loss of life in the EF-5 tornado that forever changed Joplin, MO.
"With entire city blocks of houses and businesses destroyed and a shocking death toll of 161, it was heartbreaking and grim to try to tell to the stories of the storm's victims and survivors," Brad said.
Brad has since returned to Joplin several times to document the city's robust recovery and the incredible resolve shown by the people of Joplin to rebuild their hometown.
A career in news has given Brad a unique front row seat to a community's highs and lows.
Just a few years after the terrible spring of 2011, Brad would experience the thrill of a lifetime as he reported from San Francisco as the Kansas City Royals made their improbable run to the 2014 World Series with the Giants.
"And, of course, I will never forget the fun and excitement of being able to call Kauffman Stadium 'my office' while covering the Royals World Series championship against the New York Mets the following year," he said.
Brad is proud of the work accomplished at KCTV.
Over the years, he has been lucky enough to be nominated several times for Emmy awards.
In 2016, Brad was honored to win two Emmy awards. One for a story in which KCTV partnered with the Overland Park Fire Department to demonstrate the stunning speed at which most house fires burn. But, the recognition his most proud of was being named the 2017 recipient of the local NAACP media and journalism award.
When Brad is not at work, you'll usually find him outside. Whether it's a Royals game at Kauffman, a trip to one of our local lakes, a relaxing jog or simply mowing his yard.
"I'd rather be outdoors," he said.
After stops in Sioux Falls, Lincoln, Omaha and Orlando, Brad's wife and two kids are proud to call the Kansas City area their home.
"What's not to like? It's a great community made better by the people who call it home. If you see me out and about, I hope you'll stop me to say, 'Hi!' he said.