Meteorologist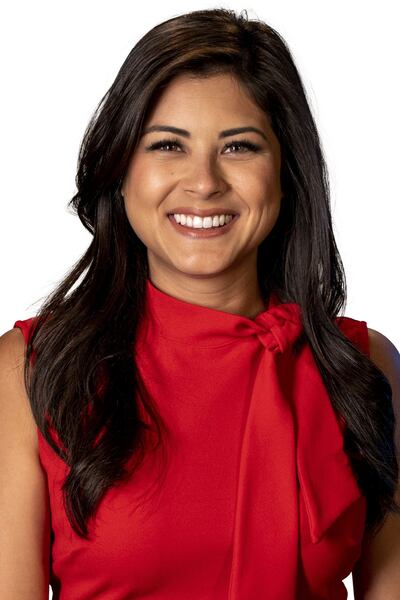 Alena Lee was born and raised in Las Vegas, NV.
Unlike most weather geeks, her passion for weather didn't stem as a child. Instead it happened while she was finishing up her journalism degree at Arizona State University.
During her last semester at ASU she forecast for Cronkite News, an emmy-award winning nightly newscast fully run by students. With her self-taught knowledge of weather it was just enough to land her first job on-air at WPDE in Myrtle Beach, SC.
After a two-year stint in the Southeast, she headed back out west to ABC30 in Fresno, CA. There she was the weekday morning and midday weather anchor.
While working full-time, Alena studied online at Mississippi State University and earned a Bachelor of Science in Geoscience.
After getting a feel for both sides of the country, Alena is happy to call the Midwest her new home. She joined KCTV5 in September 2018 and is thrilled to be working in a market that gets all four seasons.
You can catch her forecasts Thursday and Friday at noon and weekend mornings.