Live Desk Anchor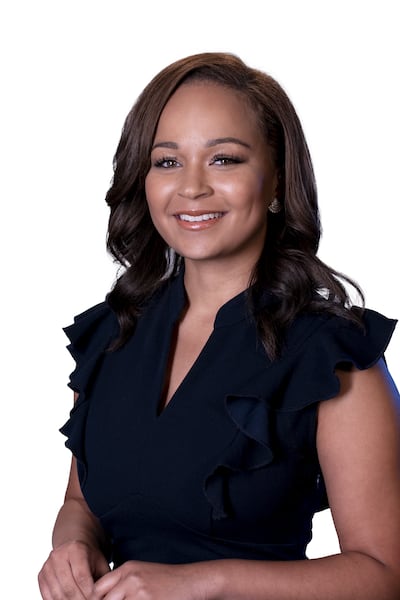 Janae' Hancock anchors The Live Desk every weekday morning. She operates her own visuals and audio while tracking the latest breaking news.
Janae' was born and raised in Denver, Colorado. She graduated from Colorado State University where she earned a Bachelor of Arts degree in Journalism and Media Communication.
After graduating, Janae' moved to Meridian, Mississippi, to begin her career as a reporter at WTOK-TV. Within a year, Janae' was promoted to the producer and anchor role for Good Morning Meridian. While in Mississippi, she earned "The Rookie of the Year Award" in 2020 and placed 3rd in "Best General News Stories" in 2021 by The Mississippi Association of Broadcasters.
Janae' produced the 2nd annual Black History Month Special at WTOK. During the special, she shined a light on five women who integrated Meridian High School in 1965.
Her interest in broadcast journalism also led her to interview other historic luminaries including the oldest and youngest members of the globally acclaimed Little Rock Nine, Holocaust survivor and stepsister to Anne Frank, members from the famed Exonerated Five, and one of the survivors from the Aurora, Colorado theater mass shooting.
Janae' is an affiliate of The National Association of Black Journalists (NABJ).
When she's not working, Janae' is most likely traveling, trying new food, meditating, or spending time with friends and family.