Kansas children in foster care to receive new bags in time for the holidays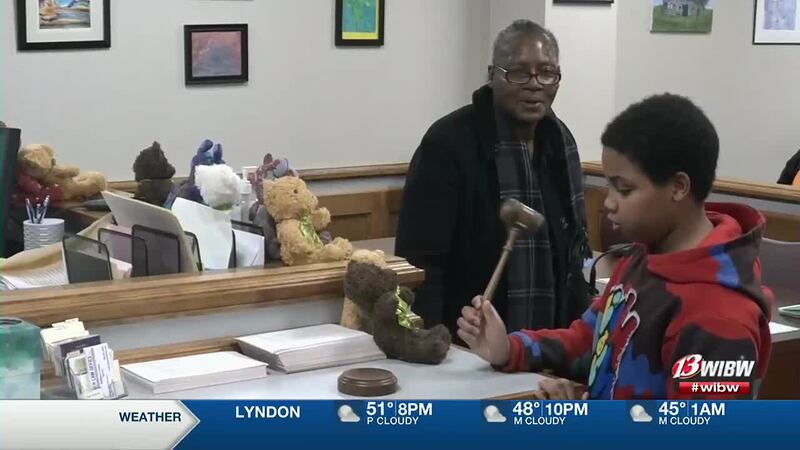 Published: Nov. 21, 2023 at 9:33 AM CST
TOPEKA, Kan. (WIBW) - Children in foster care in the Topeka area are set to receive new high-quality bags to store their belongings just in time for the holidays.
Polo Custom Products announced on Tuesday, Nov. 21, that it has donated 54 heavy-duty bags to KVC Kansas to help children in foster care. The bags will support children who may not have another means of storing or transporting their belongings.
Polo Custom Products noted that the donation was spearheaded by Jennifer Fennel, Supply Chain and Process Improvement Advisor, who is actively involved in aiding foster children. Her dedication was inspired by her close friend, a KVC social worker, who highlighted the challenges faced by those in foster care.
"Foster kids often have to move their meager belongings from home to home in plastic garbage bags. Any time we purged our sample inventories over the years, I've taken whatever I thought a child could use to Tonya at KVC," Fennell said. "However, it's been a sporadic activity. These bags create an opportunity that the children in our area will benefit from!"
Polo officials noted that the bags, made of high-quality weather-resistant nylon & vinyl worth about $140 a piece, were extra inventory and had been scheduled for disposal. Instead of becoming trash, the bags were donated to KVC Kansas in homes to improve the moving process for children in foster care.
"We are thrilled to be able to contribute to the well-being of foster children in our community," said Kent Lammers, President & CEO of Polo Custom Products. "Our company has always believed in giving back when we can, and this donation is a small way for us to make an impact on the lives of these young individuals."
Polo Custom Products said it is currently in the process of shipping the bags from its manufacturing facility in Louisville, Miss., to Topeka where they will be distributed to children in foster care.
Copyright 2023 WIBW. All rights reserved.