Crews in Johnson County break ground on new distribution center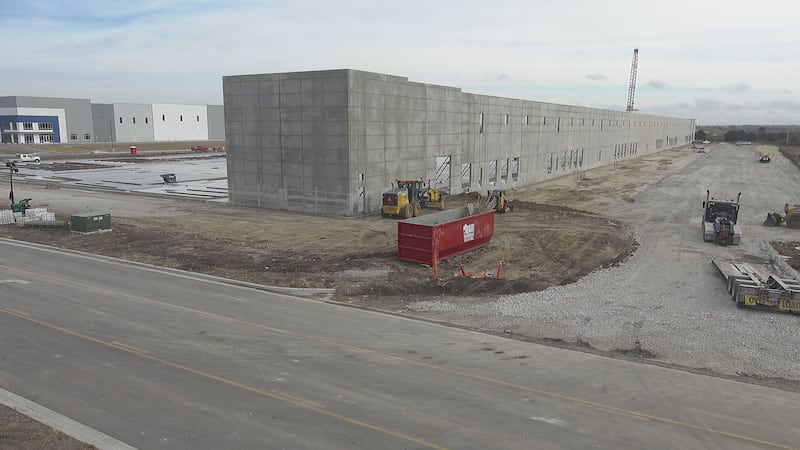 Published: Nov. 21, 2023 at 12:51 PM CST
NEW CENTURY, Kan. (KCTV) - A Kansas City-based real estate company breaks ground on a new distribution center south of Olathe.
VanTrust Real Estate, LLC is building the distribution center in the New Century Commerce Center south of Olathe.
The building is expected to be 330,000 square feet, or about twice the size of a Walmart Super Center. VanTrust says more than 30% of the building is already leased at the time of the groundbreaking.
Developers said the distribution center will be the third building at the massive commerce center.
Cnano Technology decided to add its new manufacturing facility to the commerce center earlier this year. The facility will create liquid conductive paste, a component used for a variety of electronic applications, including batteries for electric vehicles, cell phones and power tools.
The new commerce center is about 15 miles south of the Panasonic Plant under construction at the former Sunflower Army Ammunition Plant in De Soto.
Copyright 2023 KCTV. All rights reserved.