VIDEO: Olathe firefighters show danger with frying turkeys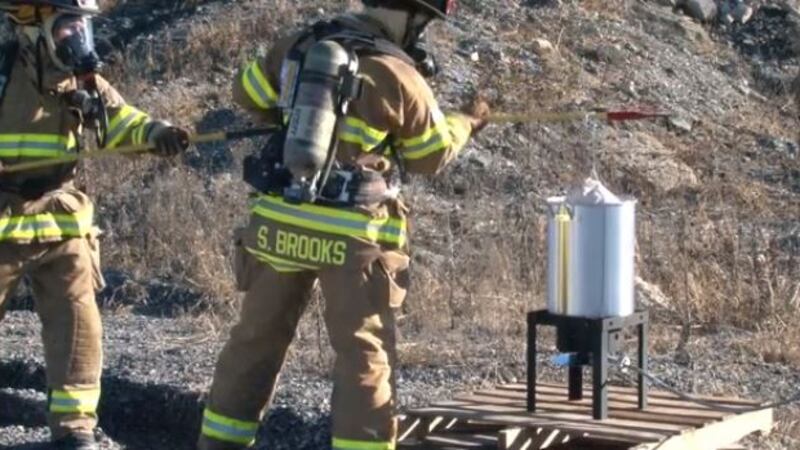 Published: Nov. 20, 2023 at 4:36 PM CST
OLATHE, Kan. (KCTV) - Turkey is a staple of Thanksgiving, but there are different ways to prepare it.
A popular option in the Kansas City-area is to deep fry the bird in a lot of extremely hot oil. While some say it's a tasty option, Olathe firefighters hope people will leave turkey frying to the pros.
Olathe firefighters filled a turkey fryer with the proper type of oil. They heated the oil to the manufacturer's recommendation. You can see what happened in the video below.
The firefighters warn the problem with the turkey they used in the video is an issue they've encountered before. The turkey was not entirely thawed.
They also point out that the hot oil can easily spill onto the burner's flame and ignite a huge fire. As for the turkey fryers, the firefighters warn they can tip over easily and dump scalding oil on people or a pet.
Firefighters have the following tips for anyone who is still planning to fry a turkey:
Cook on a level surface that won't burn

Keep the fryer at least 10 feet away from the house and other structures

Keep kids and pets away from the fryer

Follow all manufacturer's recommendations, including using the correct type of oil

Make sure the turkey is completely thawed before putting it in the fryer
Copyright 2023 KCTV. All rights reserved.