Lawrence pallet village will soon house the houseless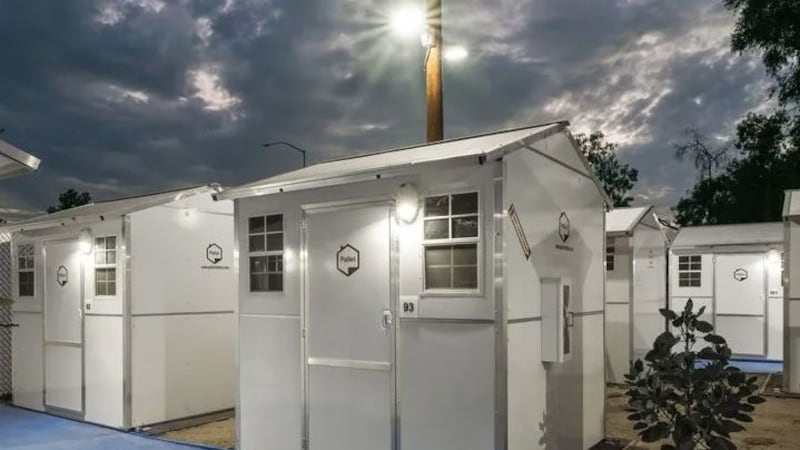 Published: Nov. 20, 2023 at 2:14 PM CST
LAWRENCE, Kan. (KCTV) - City leaders are starting to implement a new part of its plan to address the houseless population.
Beginning next week, organizers in Lawrence are scheduled to begin constructing small pallet shelters that will soon make up an area called "The Village." The structures are expected to be completed between Nov. 28 and Dec. 2.
City leaders have planned for more than a year to bring pallet housing to the city. They describe it as a way to provide secure housing to people like veterans, elderly members of the community, women trying to get away from abusive relationships, and people with varying degrees of disabilities.
Supporters say The Village will be a safe haven while also offering a supportive community for the people who live there. The focus will also be on safety, support, and help to reintegrate the people who live there into more permanent housing.
Organizers said they understand some people who currently live near the area where The Village will be located will likely have questions about it and their new neighbors.
Lawrence leaders ask anyone with questions with email citycommunications@lawrencekc.org. They say staff members are available to provide information and address concerns about the project.
Copyright 2023 KCTV. All rights reserved.