Charges pending for 2 poachers found illegally harvesting deer in eastern Kansas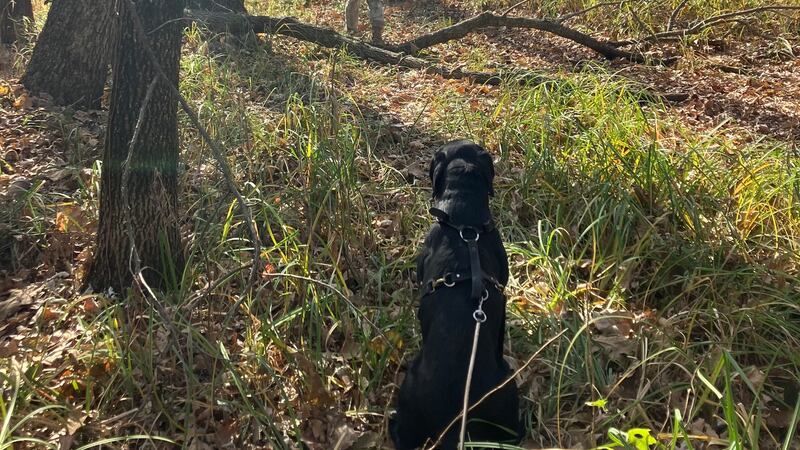 Published: Nov. 20, 2023 at 1:27 PM CST
MIAMI CO., Kan. (WIBW) - Charges are now pending for two poachers found illegally harvesting deer off of private property in rural eastern Kansas.
Game wardens with the Kansas Department of Wildlife and Parks say that on Wednesday, Nov. 15, they received a call from a landowner in Miami Co. with reports of trespassing. It was reported the suspects had worn camouflage and carried crossbows.
When law enforcement officials responded, Warden Falls and K-9 Indy began to track from vehicles parked on public property. Indy quickly located the poachers' tracks and followed their trail.
During the trek, Warden Fall said Indy alerted him to the base of a tree where a blue trash bag was found underneath branches and leaves. Deer meat is believed to be what was inside the bag.
KDWP said Indy continued to track the poachers and found them a short time later as they took deer off private property.
Charges remain pending against the unnamed pair for criminal hunting. A citation was also issued for the untagged deer found by Indy.
Copyright 2023 WIBW. All rights reserved.