Missouri Board of Curators passes resolution for Memorial Stadium renovation project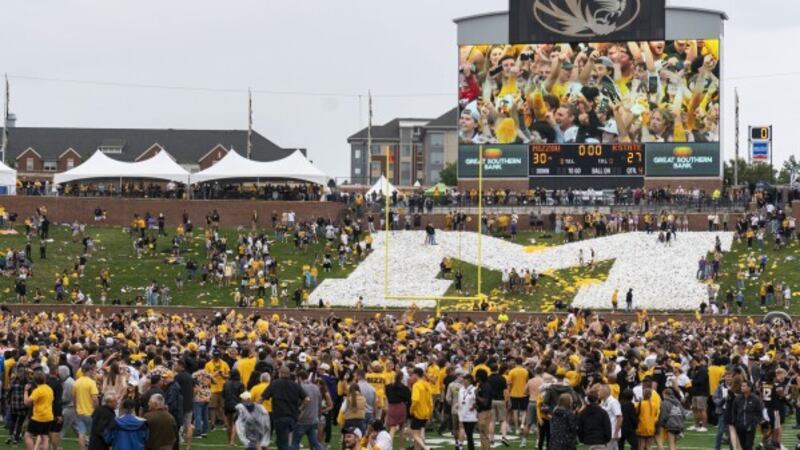 Published: Nov. 17, 2023 at 2:50 PM CST
COLUMBIA, Mo. (KCTV) - A resolution to initiate renovations to Memorial Stadium was passed during an executive session meeting for the Missouri Board of Curators on Thursday.
The redevelopment project includes a renovation of the north concourse at Memorial Stadium along with other facility enhancements and new fan amenities. With the passing of the resolution, the Board of Curators authorized the university to issue a request for qualification to select an architectural and engineering firm to lead the project.
"We are building a championship culture at Mizzou, and this Memorial Stadium Project is an exciting development that will continue raising the national brand of Mizzou Athletics and demonstrates the university's investment in the athletics department's future," said President Mun Choi. "This unique project has the potential to create new year-round connections with the community for the university to further engage the region, the state and our 362,000 alumni."
Mizzou is 8-2 this season and ranked ninth in the latest College Football Playoff rankings. On Saturday, they play Florida on Saturday at 6:30 p.m.
Head coach Eli Drinkwitz said the latest development shows the momentum of the program.
"Memorial Stadium has bene packed all season long with five straight sellouts," Drinkwitz said, "and we look forward to the north end zone development along with other stadium improvements. This is an important step forward for the overall experience for our fans, players and recruits on game day. It's an exciting time to be part of Mizzou football."
A new, expanded videoboard for the north end zone is already in the installation process, as well as an upgraded sound system. The university said it expects to have those developments installed for the 2024 season.
Copyright 2023 KCTV. All rights reserved.