Keeping up with the Kelces: Where America's new celebrity sports family will be in KC this weekend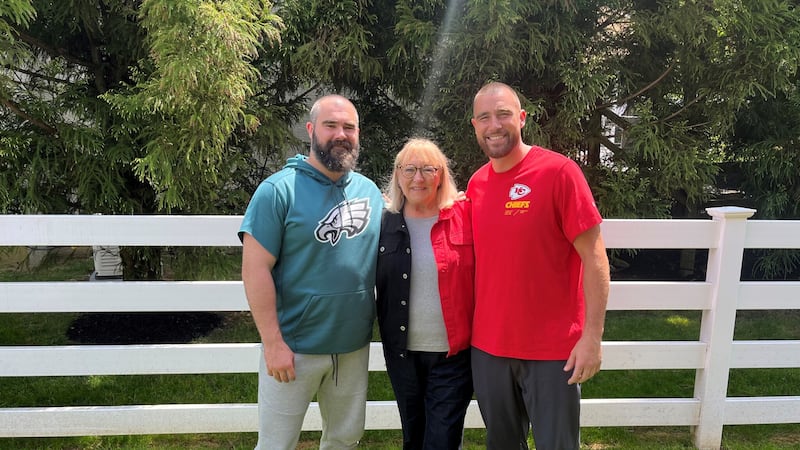 Published: Nov. 17, 2023 at 3:27 PM CST
KANSAS CITY, Mo. (KCTV) - From the New Heights podcast to Amazon Prime's 'Kelce' documentary to Travis Kelce's love story with Taylor Swift, the last year has been quite the script for the brothers from Ohio.
And on Monday night, Jason and Travis will square off at Arrowhead Stadium in a Super Bowl rematch between the Philadelphia Eagles and the Kansas City Chiefs.
Before 7:15 p.m. on Nov. 20, however, other members of the Kelce family will be involved in community activities.
Jason's wife Kyle, a former collegiate field hockey star at Cabrini College, is hosting a clinic on learning field hockey fundamentals for kids from kindergarten through fourth grade.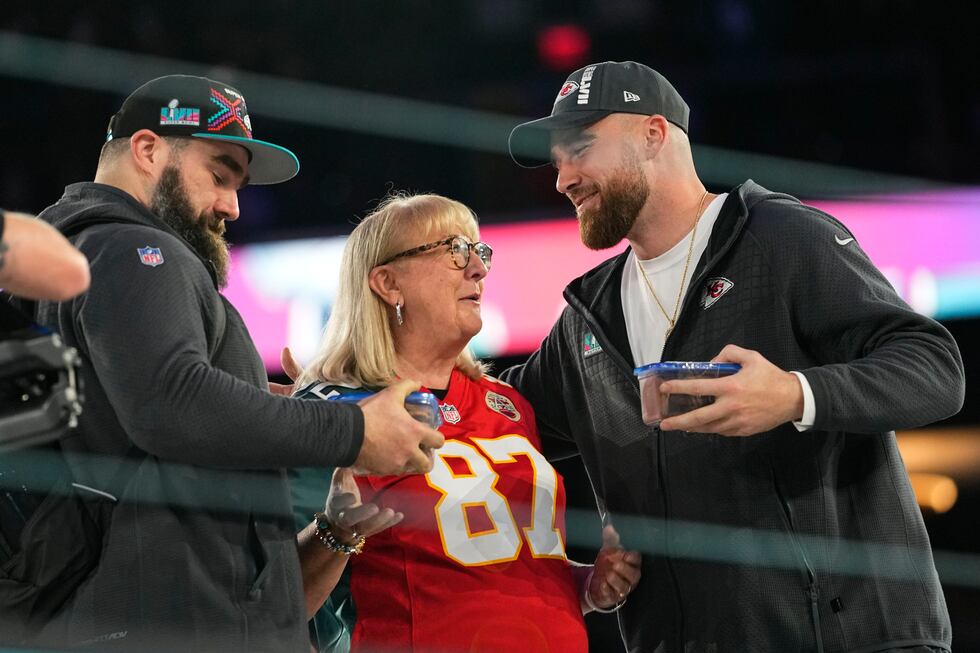 The clinic will be held Sunday, Nov. 19, from 11 a.m. to 12 p.m. at 7331 Oakwood Drive in Kansas City, Missouri.
On Monday, Donna Kelce, the famous mother of Jason and Travis, will work a pre-game "shift" at Raising Cane's at 7501 W 135th Street in Overland Park, Kansas.
Later Monday, Mama Kelce will hand out samples of Campbell's new Turkey Bowl soup about 5:30 p.m. at a tailgate on the corner of Red Coat Lane and Chiefs Way at Arrowhead Stadium.
The following evening on Nov. 21, she and Tammy Reid, Andy's wife, will host an unwrapping celebration for Giving Machines at Union Station. The event kicks off at 5:30 p.m.
As far as Taylor Swift making yet another appearance at the Chiefs game? Donna Kelce told KCTV: "I don't think we're gonna see her Monday night, she's going to be in Rio de Janeiro Sunday night at a concert. I don't know if she's going to make it or not. I've heard nothing. Nobody has told me about the plans this weekend, so I'm not sure she's gonna make it for the game."
Copyright 2023 KCTV. All rights reserved.