A Kansas City favorite sweet treat now available in grocery stores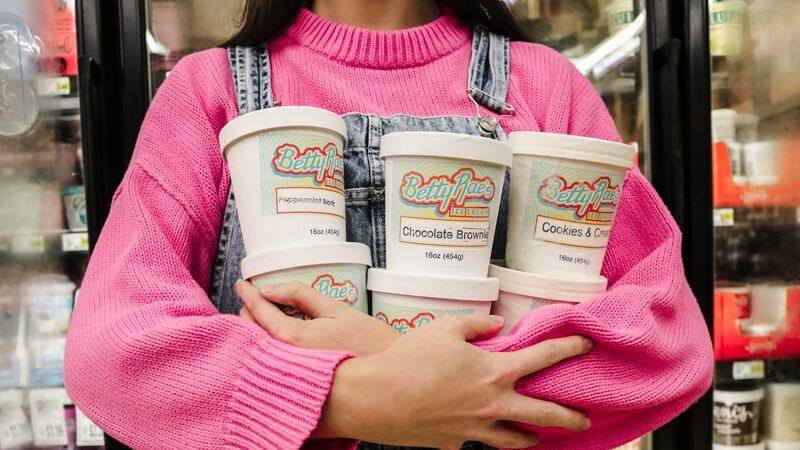 Published: Nov. 16, 2023 at 3:40 PM CST
KANSAS CITY, Mo. (KCTV) - A Kansas City company is expanding into dozens of grocery stores.
Betty Rae's announced a handful of flavors will be sold by the pint at 28 Cosentino family-owned Price Copper, SunFresh, and Cosentino's Market grocery stores in the metro.
Flavors available include Butter Pecan, Chocolate Brownie, Cookies and Cream, Cookie Dough, Peppermint Bark, Peanut Butter, and Vanilla Bean.
The move comes after Betty Rae's new owners opened a third location in Olathe this summer. The shop joins stores in Waldo and the River Market along with the company's Ice Cream Truck.
Fans have the option to pick from 26 ice cream flavors at Betty Rae's three locations. The company also adds seasonal flavors and monthly options to the rotation.
The rotating flavors for fall this year are Carrot Cake, Spiced Pear Crumble, Root Beer, and Pumpkin Cheesecake.
Copyright 2023 KCTV. All rights reserved.