Governor Parson says politics played a role in prosecution of former KCMO detective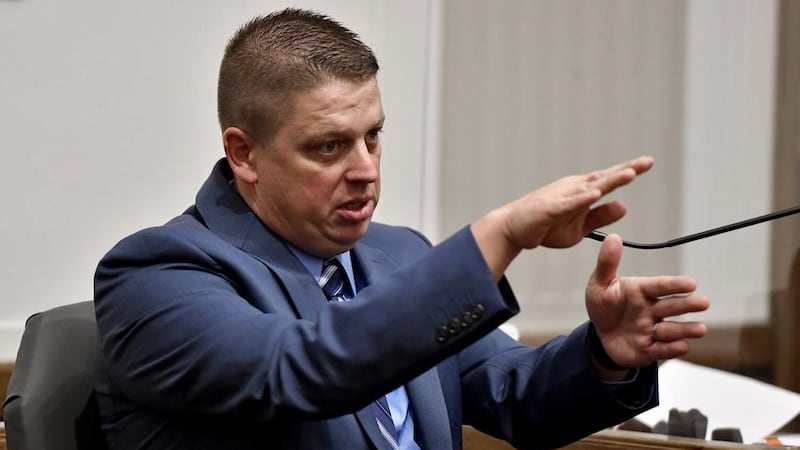 Published: Nov. 15, 2023 at 2:41 PM CST
KANSAS CITY, Mo. (KCTV) - Governor Mike Parson on Tuesday made the strongest comments to date regarding a decision to pardon or commute the sentence of a former KCMO PD detective Eric DeValkenaere. The governor was a guest on 95.7 KCMO Talk Radio/Mundo in the Morning.
"It's been one of the toughest issues that's really on my desk, I would say," said Governor Parson, "You know trying to figure out just because of my law enforcement career and then trying to figure out how the system works and whether you let it work or do you feel like it failed."
Parson said he supported Missouri Attorney General Andrew Bailey's decision to oppose the conviction and revealed he believes politics played a role.
"The one thing that bothered me more than anything about that case was the way the prosecutor handled that in Kansas City. By the accusations she was making about guilt or innocence without actually even knowing the facts herself. It was a time when there was a lot of civil unrest and the problem is you don't want ever want anyone convicted because of the political side of things," said Parson.
Prosecutor Jean Peters Baker has previously denied politics played any role in her decision to prosecute this case and says she was guided by the law.
She has praised prosecutors who worked the case and has openly supported Cameron Lamb's family who she says endured "a dishonest campaign designed to devalue the life of their loved one and malign his character."
The Governor acknowledged the pressure he's feeling from both sides regarding the conviction and said there is no timetable for when he will make a decision.
Case History
DeValkenaere was convicted of second-degree involuntary manslaughter and armed criminal action in the shooting death of Cameron Lamb back in 2019.
He was convicted in a bench trial in November of 2021 but remained free on bond while appealing his conviction.
In October of 2023, the court of appeals unanimously upheld the conviction saying DeValkenaere and his partner lacked probable cause and were not lawfully present on Lamb's property. His appeal bond was revoked and DeValkenaere was sent to prison to serve his six-year sentence.
DeValkenaere has argued in court he shot Lamb believing his partner's life was in jeopardy. His legal team promises to appeal the conviction to the Missouri Supreme Court.
Clemency options
Governor Parson has different options for clemency.
A pardon means the conviction remains on the record but a person is forgiven and all rights are restored, like voting. It can happen while a person is in prison or after they are released. For practical purposes, it's like the arrest and conviction never happened- only a court record remains.
A commutation can be full or partial. A commutation can free or person or change the punishment to something like house arrest. The record remains and so do the effects of a criminal conviction.
A reprieve is considered a pause button- that's more commonly done in death penalty cases where a Governor could decide to stay an execution.
An expungement can only happen through a judge. That's where a conviction is completely erased from all records. That's been done in wrongful convictions where a person was later found innocent by a judge.
Copyright 2023 KCTV. All rights reserved.