Suspect charged in Oak Park Mall shooting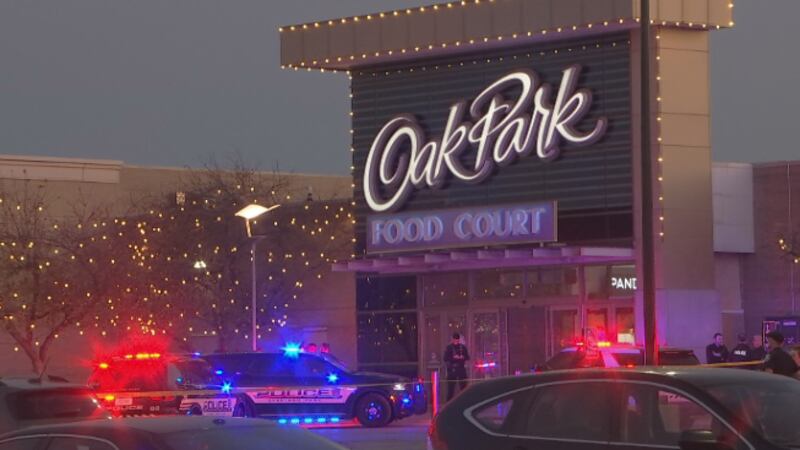 Published: Nov. 14, 2023 at 1:13 PM CST
OVERLAND PARK, Kan. (KCTV) - A 19-year-old Kansas City, Kansas, man is charged after investigators say he fired a gunshot inside Oak Park Mall.
The Johnson County District Attorney charged 18-year-old Nery Alberto Gonzalez-Munoz with two counts of aggravated assault on a law enforcement officer. He is also charged with interference with law enforcement, aggravated endangerment of a child, battery on a law enforcement officer, endangerment, carrying a concealed weapon, theft and unlawful discharge of a firearm.
Gonzalez-Munoz made his first appearance in court Tuesday afternoon. A judge set bond at $1 million.
Police said the shooting inside Oak Park Mall happened Sunday after undercover officers identified Gonzalez-Munoz and another person as shoplifting suspects. Officers said Gonzalez-Munoz grabbed an undercover officer's gun and fired a gunshot.
Officers arrested one of the men inside the mall and said they took another suspect into custody shortly after the first arrest.
Copyright 2023 KCTV. All rights reserved.