KCTV5 launches new 'Live at Five' newscast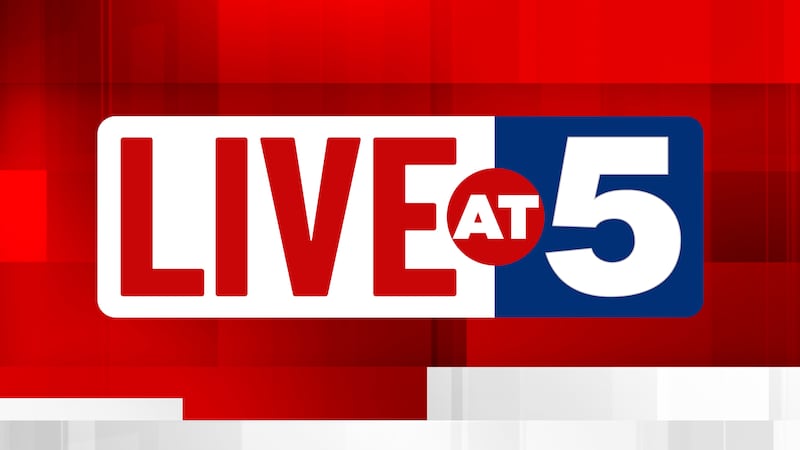 Published: Nov. 14, 2023 at 2:08 PM CST
WATCH LIVE AT FIVE HERE STARTING AT 5 P.M. EACH WEEKDAY.
KANSAS CITY, Mo. (KCTV) - Are you ready for something new? If so, tune into KCTV5 newest broadcast at 5 p.m. each weekday.
While news at 5 p.m. is nothing new for KCTV5, what you can expect from the newscast is something we're very excited to share with the viewers of Kansas City and its surrounding communities.
"Live at Five" will be a newscast that looks very different than what you're used to in an evening newscast. Let's take you through some of the things you'll see every day that you won't get from another newscast in the Kansas City area.
First and foremost, you've told us how important weather is to you and your family. Live at Five, you will get more weather, more often, including weather headlines, a full forecast, and a unique storyline from a team of First Warn 5 meteorologists. Whatever you need to know to help plan your day, this Live at Five will have it for you
On the news side of things, our large team of reporters and photographers will be scattered across the area every single day. Instead of one or two live reporters in a show, you can expect four or five, which allows us to tell stories from communities across our region like never before.
You can also expect a different pace and energy to this newscast. We know your life is busy and we don't want to waste your time. If you tune in for Live at Five, you will get a newscast that provides you the newest information, no repeats of stories you've already seen, and a weather forecast that not only helps you plan your night, but also gets you ready for the next morning.
Live at Five will be anchored by longtime KCTV5 anchors Carolyn Long and Brad Stephens, but will also include segments with anchors Sharon Chen and Zac Summers. First Warn 5 meteorologists Alena Lee and Warren Sears will be daily contributors to the show, along with the full allotment of the KCTV5 reporting team!
Join us every weekday at 5 p.m. for Live at Five!
Copyright 2023 KCTV. All rights reserved.