Feeding our neighbors: Governor Parson joins Harvesters in the fight against hunger
Published: Nov. 14, 2023 at 1:24 PM CST
KANSAS CITY, Mo. (KCTV) - Missouri Governor Mike Parson made a stop in Kansas City to pack dozens of bags with food.
Governor Parson visited the same day the Church of Jesus Christ Latter Day Saints dropped off their 25th truck load of donations to the food bank. This year, the congregation has given away nearly one million pounds of food.
The donations are going directly to Harvester's BackSnack program, helping feed kids in the region.
"Helping our kids is so important and it's what we try and do every day," Governor Parson said. "Whether it's food or whether it's the example you set hopefully some kid will understand someday what this meant and maybe they can go back and do the same thing for somebody."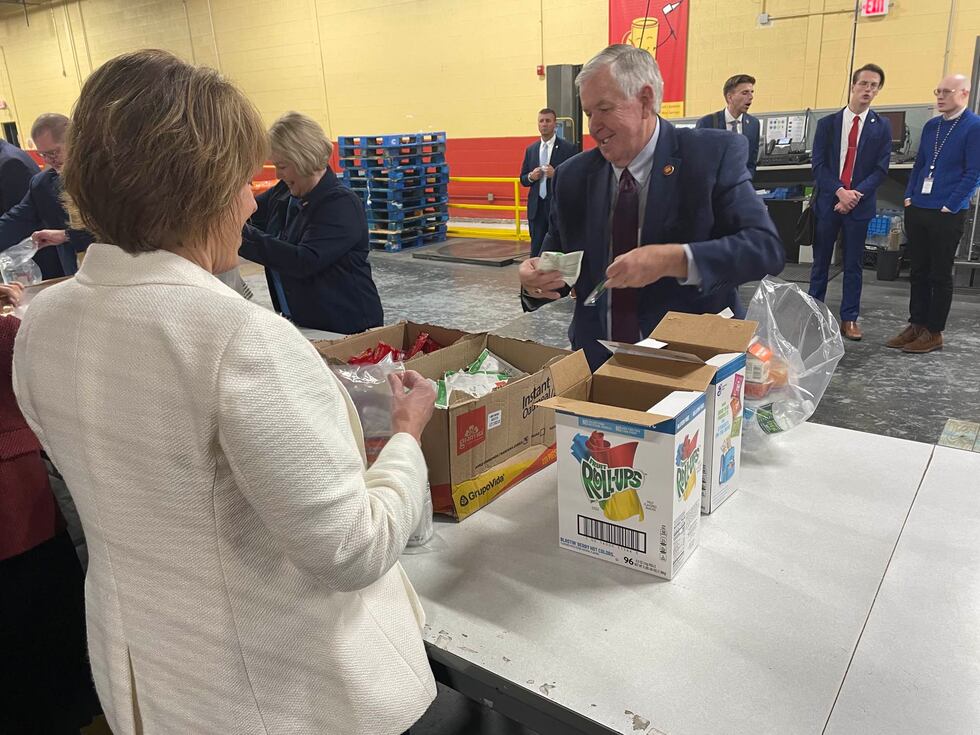 In 2022, nearly 10,000 kids were fed because of the BackSnack initiative.
Harvesters' network is 1,398 active agencies feeding neighbors in a 26-county region of northwest Missouri and northeast Kansas.
To get the latest news sent to your phone, download the KCTV5 News app here.
Copyright 2023 KCTV. All rights reserved.