McDonald's is bringing back the McRib (again!?)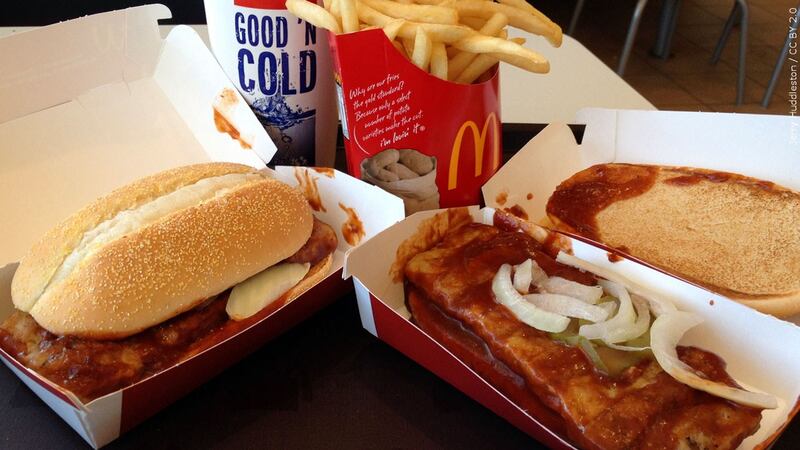 Published: Oct. 4, 2023 at 6:58 AM CDT
(CNN) – The McDonald's McRib sandwich was supposed to come off the menu for good after a farewell tour last year, but it's already coming out of retirement.
The fast-food chain confirmed the boneless barbecue pork sandwich will return to some locations next month.
According to the popular Instagram account Snackolator, McDonald's argues that not everyone is ready to say goodbye.
Food and Wine magazine said the return makes last year's farewell tour a lie.
Many fans are just happy because their favorite sandwich is apparently back for a limited time at select locations.
Copyright 2023 CNN Newsource. All rights reserved.