Tuesday morning standoffs in Kansas City, Overland Park end in arrests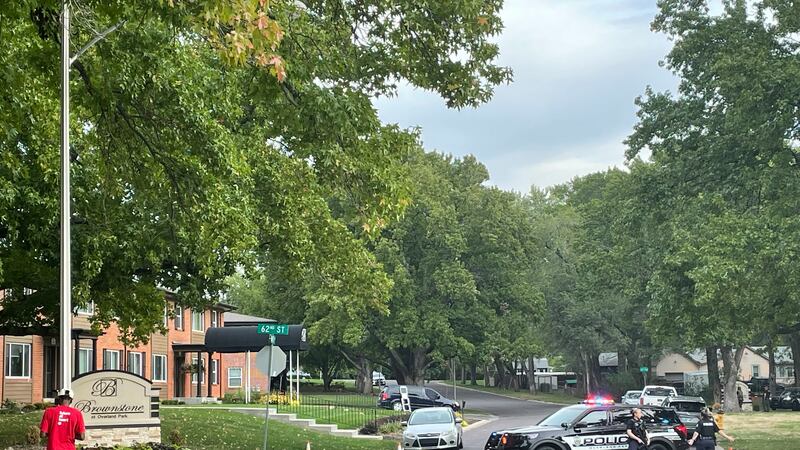 Published: Oct. 3, 2023 at 8:21 AM CDT
KANSAS CITY, Mo. (KCTV) - Two men are in custody in connection to two separate standoffs in Overland Park and Kansas City Tuesday morning.
The first call of a barricaded person came in around 3 a.m. on Tuesday. The Overland Park Police Department responded to an apartment in the 6100 block of Marty Lane.
According to police, the incident started after a man and woman were arguing over living conditions and the man pistol-whipped the woman.
The woman left and called the police for help, notifying them that the man was armed
When police arrived, they formed a perimeter outside the apartment. The suspect refused to leave the apartment but exited long enough to pull a gun out of his waistband. Officers fired a single round at him in response and he retreated back into the apartment.
"After several hours of negotiations," an OPPD press release states, "the suspect exited the apartment and was taken into custody without incident."
The suspect reportedly had felony warrants out for his arrest. He was not injured in the standoff.
Officers indicated that operations at Shawnee Mission North High School were not affected by the police scene.
Later Tuesday morning, around 7:30 a.m., Kansas City Police drove to the 3800 block of Emanuel Cleaver Blvd. for a stand-off near 46th Terrace.
Police said the standoff was related to a person potentially armed and involved in a domestic violence assault from earlier in the morning.
Police went on to say a man, woman and teenager were in the home when the man allegedly assaulted the woman.
The woman escaped the home and ran to a nearby police station.
Police said the man inside the home does have a felony warrant out for his arrest, unrelated to the morning's incident.
The teenager did get out safely.
To get the latest news sent to your phone, download the KCTV5 News app here.
Copyright 2023 KCTV. All rights reserved.