Evergy files proposed settlement agreement, awaits KCC decision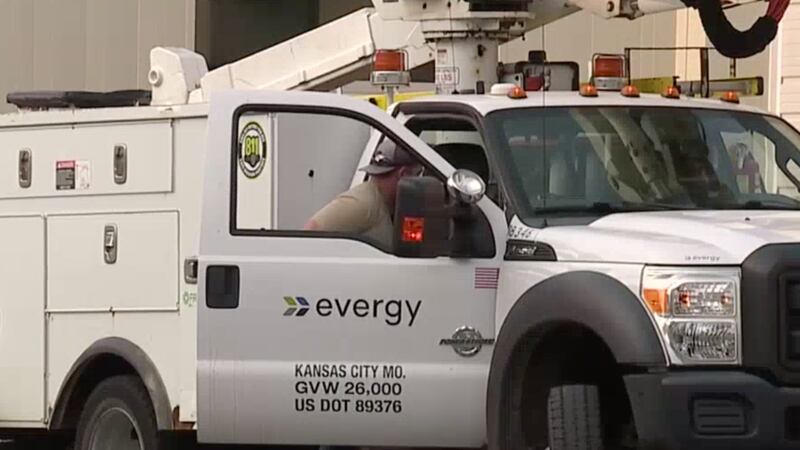 Published: Sep. 29, 2023 at 5:41 PM CDT
TOPEKA, Kan. (KCTV) - A proposed settlement agreement has been submitted by Evergy to the Kansas Corporation Commission.
On Friday, Evergy announced that it filed an agreement that needs approval from the state's Commissioners, who are scheduled to issue an order in December.
Before issuing the order, the Commission will conduct a hearing on the settlement agreement on Monday, Oct. 9, 2023, in Topeka. The hearing will be live-streamed on its YouTube channel.
"This settlement is a very strong result for our customers," said Evergy president and chief executive David Campbell. "As a result of this settlement, average retail rates in Kansas will have increased just one percent, cumulatively, since 2017.
"And Evergy will recover investments made to improve the electric grid and build a cleaner, more reliable energy future for our Kansas customers, all while improving our record of regional rate competitiveness."
In the application, Evergy seeks a net revenue increase of $204 million (a 9.77% increase) for Evergy Kansas Central and a net revenue increase of $14 million (a 1.95% increase for Evergy Kansas Metro.
The settlement agreement would give Kansas Central a net revenue increase of $74 million and Kansas Metro a net revenue decrease of $32.9 million.
Evergy Kansas Central serves the areas of Topeka, Pittsburg, Wichita, Hutchinson and other communities in the eastern third of the state. Evergy Kansas Metro includes Lenexa, Overland Park and other communities in the Kansas City metro area.
Under the proposed agreement, rates for customers around the Kansas City metro would decrease by around 4.75%. That means the average residential customer would pay about $6.07 less per month.
Copyright 2023 KCTV. All rights reserved.