FIRST WARN FORECAST: Major heat for the season impacts the Kansas City area Thursday through next week
Published: Sep. 28, 2023 at 7:10 AM CDT
KANSAS CITY, Mo. (KCTV) - We are still tracking an upper-level ridge of warm dry air from central Mexico today. Temperatures are expected to soar to the middle 80s this afternoon with local areas up to 89°. The peak of our heat is anticipated for Friday and Saturday with temperatures almost at 90° and local areas pushing closer to 95°. We're forecasting for 89° on both days and to put this in perspective, Saturday's record high temperature is 93°, which was set back in 1938. It's best to plan as if this is a summer-like weekend ahead finding ways to beat the heat, but still enjoy the outdoors is best.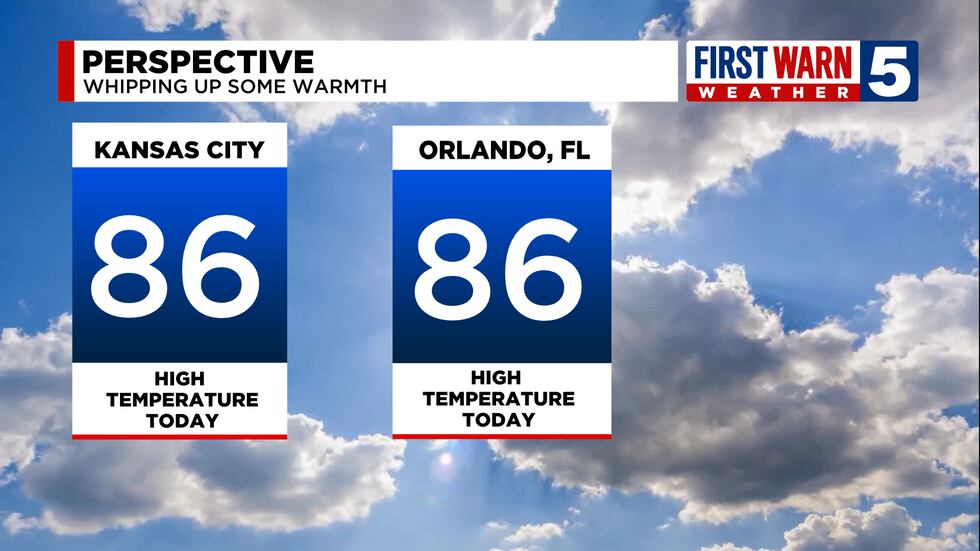 We are tracking for relief from this warmth by mid-next week. There are signs of a strong, cold front that will sweep in from the northwest by next Wednesday, yielding a good opportunity for scattered showers and thunderstorm activity. At this time it shows characteristics of dropping temperatures at least back down to the upper 70s and lower 80s. The intensity of the showers and storms is still very much up in the air even the timing of the front itself. We will continue to monitor it closely as we move to the next several days.
For the time being, plan for the next several afternoons, to feel like we're in the beginning of July, rather than the beginning of October.
To get the latest weather updates sent to your phone, download the KCTV5 Weather app here.
Copyright 2023 KCTV. All rights reserved.