Betty Rae's Olathe location opens with exclusive ice cream flavor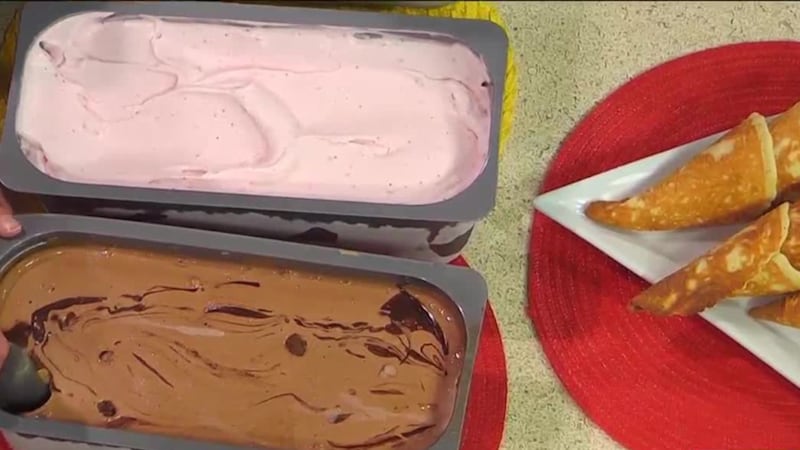 Published: Sep. 28, 2023 at 1:28 PM CDT
OLATHE, Kan. (KCTV) - Betty Rae's Ice Cream is officially opening its third location Friday, but customers will be the ones celebrating.
The newest Betty Rae's is located at 10470 South Ridgeview Road. It joins ice cream shops in Waldo, the River Market, and Betty Rae's Ice Cream Truck.
The new location will be the only place people will be able to order "Monster Mash," at least for a few days.
The ice cream option is described as sweet cream ice cream with favorite Halloween candies mixed in and topped with a homemade salted caramel swirl.
Monster Mash won't be available at Betty Rae's Waldo and River Market locations until Oct. 1.
In addition to the exclusive flavor, the first 50 customers in line at the new Olathe location at 12 p.m. on Friday will get free ice cream.
The free fun will continue through Friday afternoon:
2 p.m. to 3 p.m.

3 p.m. to 4 p.m.

4 p.m. to 5 p.m.

5 p.m. to 7 p.m.

7 p.m. to close

$1 off scoops of ice cream
Customers will also have the chance to win free ice cream for a year.
Betty Rae's serves 26 house made ice cream flavors daily. It also uses homemade waffle comes, ice cream sandwiches and sundaes.
Copyright 2023 KCTV. All rights reserved.