Family sues Independence School District claiming sexual assault at elementary school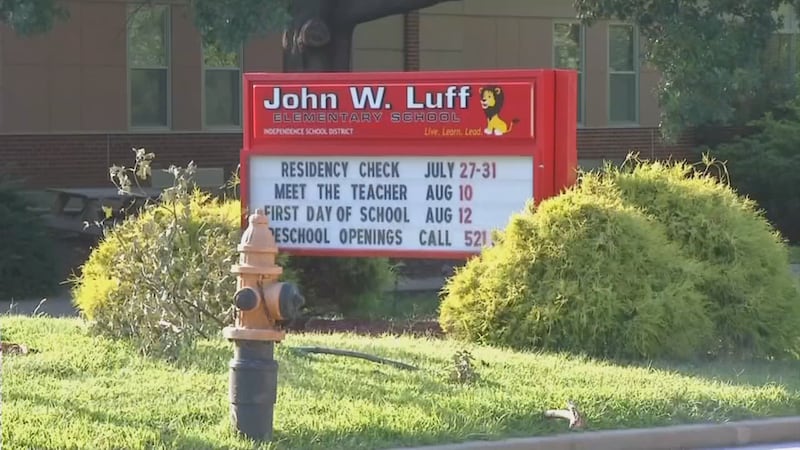 Published: Sep. 27, 2023 at 1:30 PM CDT
|
Updated: Sep. 27, 2023 at 3:11 PM CDT
KANSAS CITY, Mo. (KCTV) - The Independence School District is facing a lawsuit by a former student and his parent.
The lawsuit claims the elementary student was sexually assaulted by two fourth-grade students, and that the school did little to protect him from a wave of bullying that followed in September of 2022 at John Luff Elementary.
The filing claims the boy was accused of having a crush on another student and behaved inappropriately. The boy denied it but was forced to a buddy room where he wrote a letter of apology.
The following day the alleged assault reportedly took place: a male and female student "stuck their fingers in K.R.'s bottom through his clothes."
The lawsuit claims the students were removed for one day, but no other visible punishment took place. The students were reportedly back in class the next day and became ringleaders in bullying and harassment of the victim.
The court document contended that no real safety plan was put in place as required by school policy. The child did not feel safe at school and eventually left the school, according to the filing.
The family is now suing based on sexual discrimination and harassment.
The Independence School District released the following statement:
For more KCTV5 Investigates reports, click here.
Copyright 2023 KCTV. All rights reserved.