Updated COVID-19 vaccine now available in Kansas City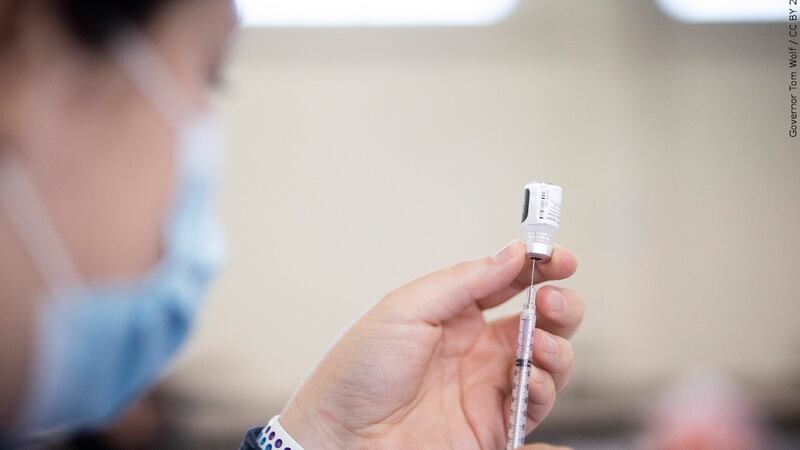 Published: Sep. 25, 2023 at 3:52 PM CDT
KANSAS CITY, Mo. (KCTV) - Updated COVID-19 vaccines are available in Kansas City two weeks after the FDA approved them for anyone age 5 and older.
CVS, Hy-Vee, Target, Walgreens, and Walmart are all allowing people to schedule online appointments for both COVID-19 vaccines and flu shots. Stores are still getting doses of the vaccine, so if your location doesn't have time available yet, companies say to check another location for an appointment.
Independent pharmacies and doctors offices may also have COVID-19 vaccines in stock.
County health departments are stepping in to help vaccinate people who are underinsured or uninsured. Requirements have changed since the government officially declared the end of the pandemic earlier this year. One of the big changes is that COVID-19 vaccines will not be free to everyone like they were before.
Cass County
The Cass County Health Department says it will vaccinate both uninsured and privately insured patients for anyone trying to get a COVID-19 vaccine. The department is telling those with Medicare and Adult Medicaid to try their doctor's office or a pharmacy first because it may be cheaper for the patient.
Clay County
The Clay County Health Department is offering updated COVID-19 vaccines to anyone who wants one, as of Sept. 27. The health department said it just received a new shipment of vaccine and has enough for anyone who wants it.
Kansas City, Mo.
The Kansas City, Missouri, Health Department is encouraging anyone with private insurance to get an updated COVID-19 vaccine at the doctor's office, a pharmacy, or a hospital. No one will be turned away, but the health department says its supply of free vaccinations is based on what the State of Missouri ships. If people with insurance can get a vaccine somewhere else the department says it will have more doses to vaccinate the underserved.
Johnson County, Kan.
Johnson County, Kansas, is also encouraging people to get a COVID-19 vaccine at a pharmacy or other health provider. As soon as additional doses of the vaccine are available the health department will offer it more widely.
Copyright 2023 KCTV. All rights reserved.