Pittsburgh Steelers make emergency landing at KCI, no injuries reported
Published: Sep. 25, 2023 at 6:01 AM CDT
|
Updated: Sep. 25, 2023 at 1:01 PM CDT
KANSAS CITY, Mo. (KCTV) - The Pittsburgh Steelers' charter flight home from Las Vegas was forced to make an early-morning emergency landing in Kansas City.
The flight from Las Vegas to Pittsburgh after the Steelers' Sunday Night Football game win took off just after 8 p.m. central time.
CBS affiliate KDKA confirmed the flight, Delta Air Lines flight 8867, landed safely just after 4 a.m. in Kansas City due to an oil pressure failure in one of the plane's engines.
According to KCI Spokesperson, Joe McBride, the aircraft has 182 passengers and crew on board. The aircraft landed safely and taxied under its own power to Gate A14.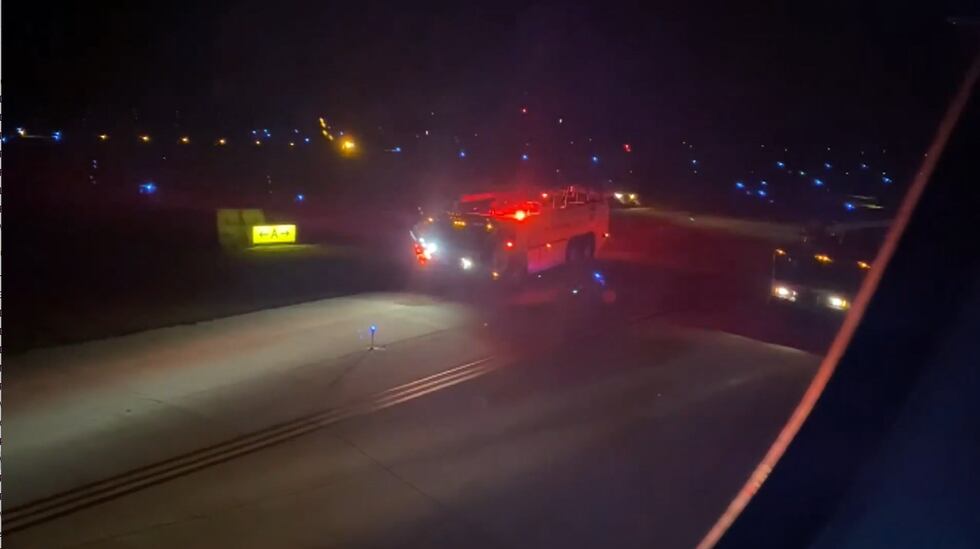 No one was injured, and everyone was still on the plane while it was inspected.
The team was transferred to Delta Flight 9963 which arrived in Kansas City at 9 a.m. central time. They were able to return to Pittsburg Monday afternoon.
Steelers defensive end Cam Heyward posted on X about the emergency landing, joking about it being due to a call made during Sunday night's game against Minkah Fitzpatrick for roughing the passer.
To get the latest news sent to your phone, download the KCTV5 News app here.
Copyright 2023 KCTV. All rights reserved.