'Impossible': CVS pharmacists demand more staff to meet need for COVID vaccines, prescriptions
Published: Sep. 25, 2023 at 6:23 PM CDT
KANSAS CITY, Mo. (KCTV) - The COVID-19 booster rollout might be a bumpy one as local pharmacy employees are planning another walkout this week. Around a dozen CVS Pharmacy locations across the KC metro temporarily closed on Friday after pharmacists walked out citing staffing issues.
CVS pharmacists don't know how long Wednesday's walkout protest will be or what specific locations will be closed as a result. They do know it will impact both Target pharmacy booths and standalone stores.
Patients should be prepared to wait– even after Wednesday– because pharmacists argue they can't keep up with the demand for COVID and flu shots on top of filling prescriptions with their minimal staffing resources.
Regular customers of CVS, like Jamie Jackson of Kansas City, have gotten all of their COVID-19 and flu shots at CVS pharmacies. But Jackson says sometimes her appointment can't get done on time.
"The last time I got a flu shot they asked me to come back the next day because they were so busy," Jackson said. "But I assume that has to do with staffing issues. There's usually one pharmacist and then some technicians and the technicians aren't always as knowledgeable."
The CVS employees KCTV5 spoke with said ideally, they'd like 5-6 staff members to manage a pharmacy. But, often, they just have one pharmacist and 1-2 technicians to handle filling prescriptions, answering the phones, managing the drive-thru, and now, administering both COVID-19 vaccines and flu shots.
One CVS employee spoke to us anonymously over fear of being fired for speaking out. They explained their frustrations in a statement, saying "Pharmacists are reporting over 100 vaccinations scheduled for today with the worst being 15 appointments in a one-hour block. With just one pharmacist on duty. An impossible ask to accomplish."
Despite another walkout leading to closures, customers we spoke to were supportive of the CVS staff.
"They deserve to have to staff they need because they're also messing with medication," Jessica Kisner said. "So, you need to be able to concentrate in order to fill medications."
Formerly a CVS customer, Kisner recently switched to Walgreens.
"Walking out, if that's what they feel they need to do, it's important not to blame them for how that might affect the flow of the pharmacy and people getting their care here," longtime CVS customer Aidan Clark added. "And that's something up to the managers and officials who are dictating what makes the employees want to walk out."
A picture obtained by KCTV5 shows that the staff at one local CVS recently had more than 99 pages of prescriptions to be counted, verified, and given out. Employees say this adds up to being more than 1,200 prescriptions behind that day.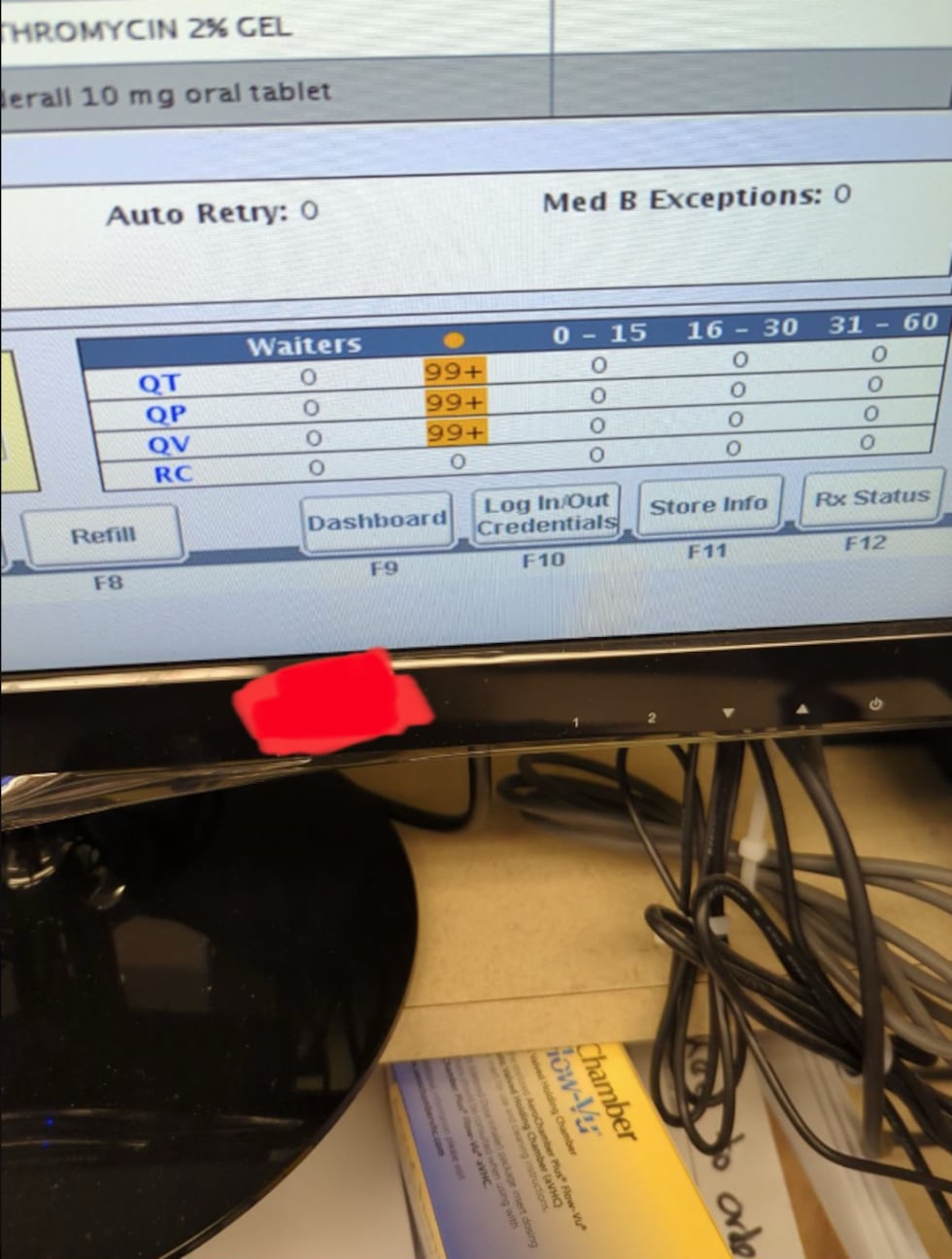 In a statement, CVS Corporate explained "We're committed to providing access to consistent, safe, high-quality health care to the patients and communities we serve. On Thursday and Friday of last week, a handful of Kansas City area CVS Pharmacy locations, primarily in Target, were temporarily closed, and we apologize to anyone who was inconvenienced by this. All of those locations reopened on Saturday, except those few that do not typically have weekend hours of operation. We continually invest in technology and training to make sure our pharmacies are open. We've also reached out directly to our pharmacy teams in the Kansas City market so that we may directly address the concerns they've raised."
Pharmacists and Technicians of CVS call on all pharmacy workers to join their cause. CVS employees across the nation are also expected to hold walkout protests of their own this week.
Copyright 2023 KCTV. All rights reserved.