Bryant's disruptive day results in Big 12 Defensive Player of the Week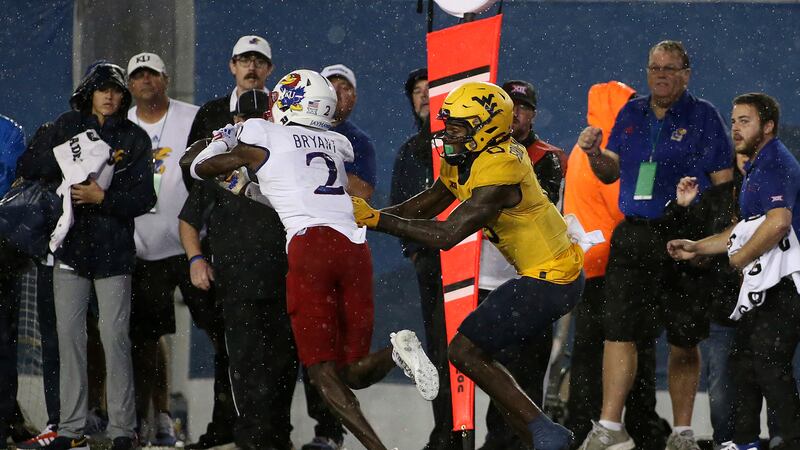 Published: Sep. 25, 2023 at 12:45 PM CDT
LAWRENCE, Kan. (KCTV) - Kansas cornerback Cobee Bryant's disruptive Saturday led to Big 12 honors on Monday.
The conference announced Monday that Bryant was named the Big 12 Defensive Player of the Week, after he forced two turnovers and scored a touchdown in the Jayhawks' 38-27 victory over BYU.
After knocking the ball loose from a BYU wideout, Bryant recovered a fumble and scored a 22-yard touchdown on KU's second defensive play of the game. He later intercepted a pass from BYU quarterback Kedon Slovis during the second half.
Bryant became the first KU player since 2010 to have an interception, fumble recovery and fumble recovery touchdown in the same game.
The Jayhawks improved to 4-0 with the win and moved into the AP Poll ahead of a ranked matchup with No. 3 Texas next Saturday at 2:30 p.m.
This is the second time that the Big 12 has named Bryant the Defensive Player of the Week. He won the award last year after sealing a road win over West Virginia with a pick-6 in overtime.
Copyright 2023 KCTV. All rights reserved.