University of Kansas Jayhawks just won another championship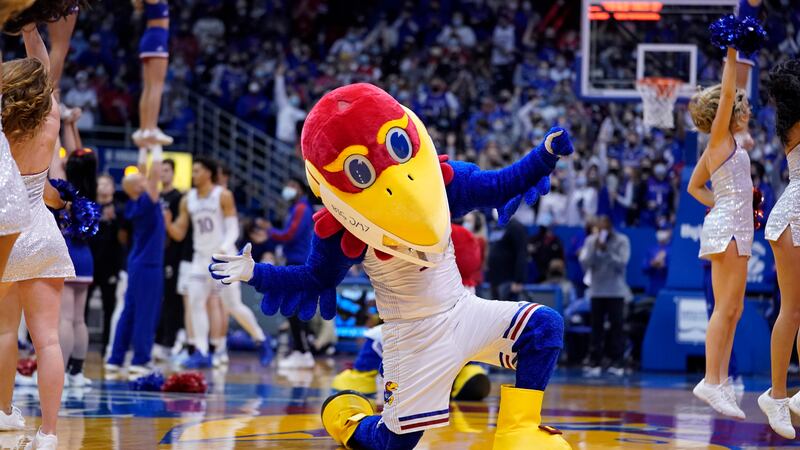 Published: Sep. 22, 2023 at 4:48 PM CDT
LAWRENCE, Kan. (KCTV) - The University of Kansas just won another championship and fans may not even know about this new title. Granted, it comes with more bragging rights than actual hardware.
NCAA March Madness MBB hosted a Mascot Bracket on X, formerly Twitter.
The bracket matched NCAA mascots against each other. Followers then voted for their favorite. The mascot with the most votes moved onto the next round of the "tournament" just like a normal NCAA basketball bracket in March.
Based on X votes @MarchMadnessMBB named Big Jay as the best mascot in the country.
The Jayhawk didn't have an easy road to the title.
Big Jay faced Maryland's Testudo in the first round of the bracket. Then the Jayhawk was up against the Duke Blue Devil and the Oregon Duck before facing Sparty of Michigan State in the final round.
This isn't the first honor KU's Jayhawk has won. Bleacher Report named Big Jay and Baby Jay as one of the Top 50 Mascots in College Basketball as far back as 2011. Last year an online gambling company called Time2Play named Big Jay as one of the top NCAA Basketball Mascots.
Saturday, Big Jay will be cheering for University of Kansas football as it hosts Big 12-newcomer BYU at David Booth Kansas Memorial Stadium. Both teams are undefeated. Kickoff is at 2:30 p.m.
Copyright 2023 KCTV. All rights reserved.