'An amazing opportunity': UMKC student calls senior living community home
Beth Christensen moved into Claridge Court to help develop a music appreciation program.
Published: Sep. 22, 2023 at 2:10 PM CDT
|
Updated: Sep. 25, 2023 at 1:34 PM CDT
KANSAS CITY, Mo. (KCTV) - A 25-year-old student at the University of Missouri- Kansas City is experiencing college unlike any other. Beth Christensen is a resident at Claridge Court, a senior living center.
"It's just such an amazing opportunity to get to know such wonderful people," Christensen said.
The second-year graduate student is studying collaborative piano at the UMKC Conservatory.
Two longtime supporters and residents at Claridge Court, Mary Kay and Charlie Horner presented the living opportunity to the university last year.
"Life Space Communities asked us to contact UMKC and see if they might be interested in a partnership where a music student would come to live here at Claridge Court," Charlie Horner said. "We would provide room and board and the music student would help us develop a music appreciation program."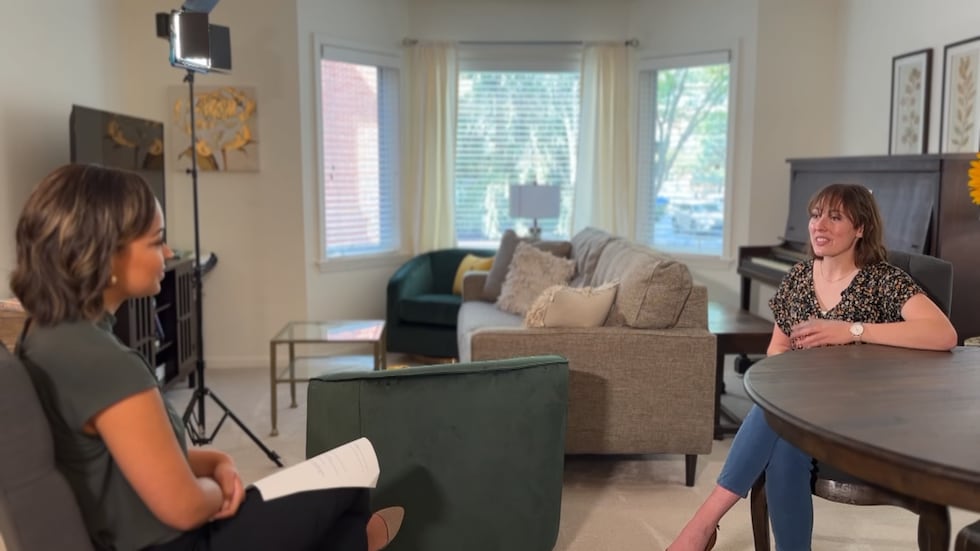 As part of the agreement, the solo and collaborative pianist performs for residents every month.
"It was really cool that there is this audience of people that really want to be there and want to listen," Christensen said. "That's really special as an artist."
Residents say her music has served as an escape from life.
"We have lots of things going on but to have music that takes you out of your ordinary self, it's really wonderful," Mary Kay Horner said.
But Christensen's verbal interactions have created meaningful friendships.
"She knows I'm a night-owl," Susanne Shutz said. "So, at 10 o'clock when she calls and says, 'Susie, do you have a can opener?' I say, 'Sure, come on up!' She knows I'm there for her and I know she's there for me."
"They're so much knowledge here and it's just really great to be able to absorb it all. It's really special," Christensen said.
The Associate Dean of Academic and Faculty Affairs, Andrew Granade says he's blown away by how successful the partnership has been.
"This has turned out better than I think any of our dreams when we were thinking of this plan last year. This turned out better than we could have imagined," Granade said.
UMKC hopes other facilities will be interested in a similar partnership that will give students and residents the best of both worlds.
Copyright 2023 KCTV. All rights reserved.