Investigation opens into policies after Kansas student left on bus for 5+ hours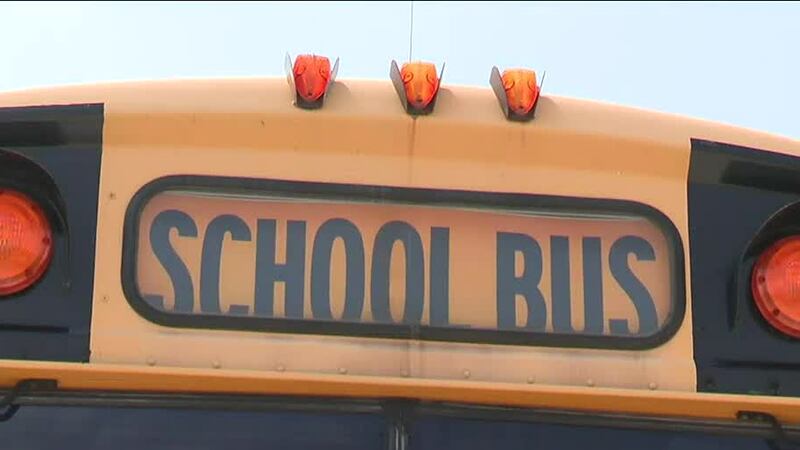 Published: Sep. 21, 2023 at 11:22 AM CDT
MARYSVILLE, Kan. (WIBW) - An investigation into one Kansas school district's policies remains ongoing after a student was left on the bus for more than five hours when they fell asleep.
Marysville Public Schools USD 364 Superintendent Darren Schroeder tells 13 NEWS that on Monday, Sept. 18, a student fell asleep on a school bus and was found safe. The child was picked up by the driver, however, when the route was finished, they did not properly check the bus before exiting.
After about 5 and a half hours, Superintendent Schroeder said a concerned community member noticed the child on the bus in the bus barn parking lot and contacted the elementary school.
"We regret the worry and stress this has caused," Schroeder said.
The school district said it will continue to work with the student's family to provide the care and support needed. The driver has since been removed from all transportation duties and a thorough investigation is conducted.
Schroeder noted that the investigation will include a review of all district procedures and policies.
Meanwhile, USD 364 said other district drivers have met to review procedures and complete additional training on how to check their bus at the end of their route to keep every student safe.
"We appreciate the patience and support of our school community as we investigate, increase training and seek opportunities to keep kids safe at school and on the bus," Schroeder said.
Moving forward, the Superintendent said parents have been asked to notify the district any time they have concerns about their child's experience on a school bus so that they can work together on a solution.
Schroeder noted that a thorough investigation of the incident and all practices and policies remains ongoing.
No further details about the student, their family or the driver will be released.
Copyright 2023 WIBW. All rights reserved.