988 Suicide and Crisis Lifeline adds American Sign Language services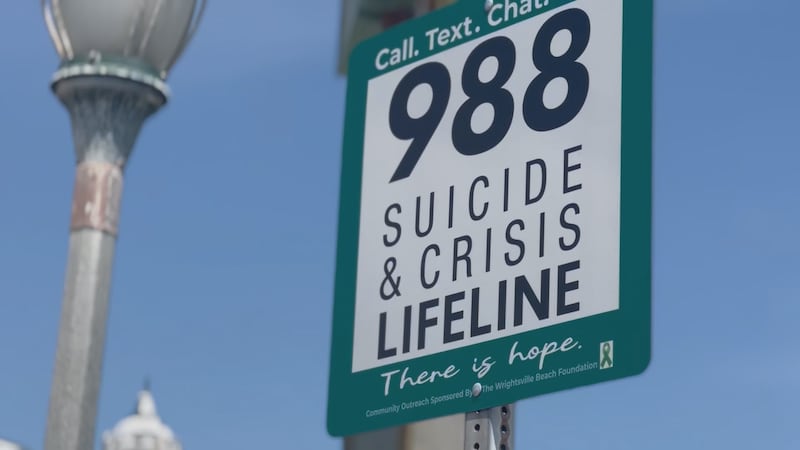 Published: Sep. 8, 2023 at 4:27 PM CDT
KANSAS CITY, Mo. (KCTV) - Thousands of Americans will soon have new help available if they are faced with a mental health crisis.
The U.S. Department of Health and Human Services announced American Sign Language, or ASL, services will be added to the 988 Suicide & Crisis Lifeline. The addition will expand accessibility of critical resources to underserved communities.
The 988 Lifeline says it has received more than 5.5 million calls, texts, and chats since it launched last year.
To connect to an ASL-trained 988 Lifeline counselor, callers can click the "ASL Now" button at 988lifeline.org and follow the prompts. Direct dialing to 988 from a videophone will be available in the coming weeks. Until then ASL callers can dial 1-800-273-TALK (8255) from their videophone to reach ASL services.
The 988 Lifeline connects more than 200 state and local call centers to help anyone facing suicide, mental health, and substance use-related crises.
The Centers for Disease Control and Prevention reported that in 2021, suicide was the second-leading cause of death for people aged 10–14 and 25–34 years. More than 107,000 people died from drug overdoses that year.
Studies have shown that after speaking with a trained crisis counselor, most callers are significantly more likely to feel less depressed, less suicidal, less overwhelmed, and more hopeful, according to the Department of Health and Human Services.
If you or someone you know is struggling or in crisis, help is available. Call or text 988 or chat 988lifeline.org.
Nearly 20-percent of calls last year were answered by the Veterans Crisis Line. The 988 Lifeline links to the VCL, which military members, veterans and their families can reach by dialing 988 and pressing option 1.
Individuals who speak Spanish can connect directly to Spanish-speaking crisis counselors by calling 988 and pressing option 2, texting "AYUDA" to 988, or chatting online at 988lineadevida.org or 988Lifeline.org.
Copyright 2023 KCTV. All rights reserved.