Suspect in Grandview homicide was involved in 3 shootings Wednesday, police say
Published: Aug. 2, 2023 at 10:30 AM CDT
|
Updated: Aug. 2, 2023 at 2:05 PM CDT
KANSAS CITY, Mo. (KCTV) - The Kansas City, Missouri Police Department searched for a suspect and vehicle associated with two shootings Wednesday morning, as well as a fatal shooting in Grandview.
UPDATE: KCPD said the suspect and vehicle are in custody at 11:26 a.m.
KCPD said the suspect vehicle is a green Dodge Dakota with an extended cab with gray trim, silver wheels, a large sticker in the rear window and a lawnmower in the bed of the truck. Police said the suspect is a black male wearing a skull mask.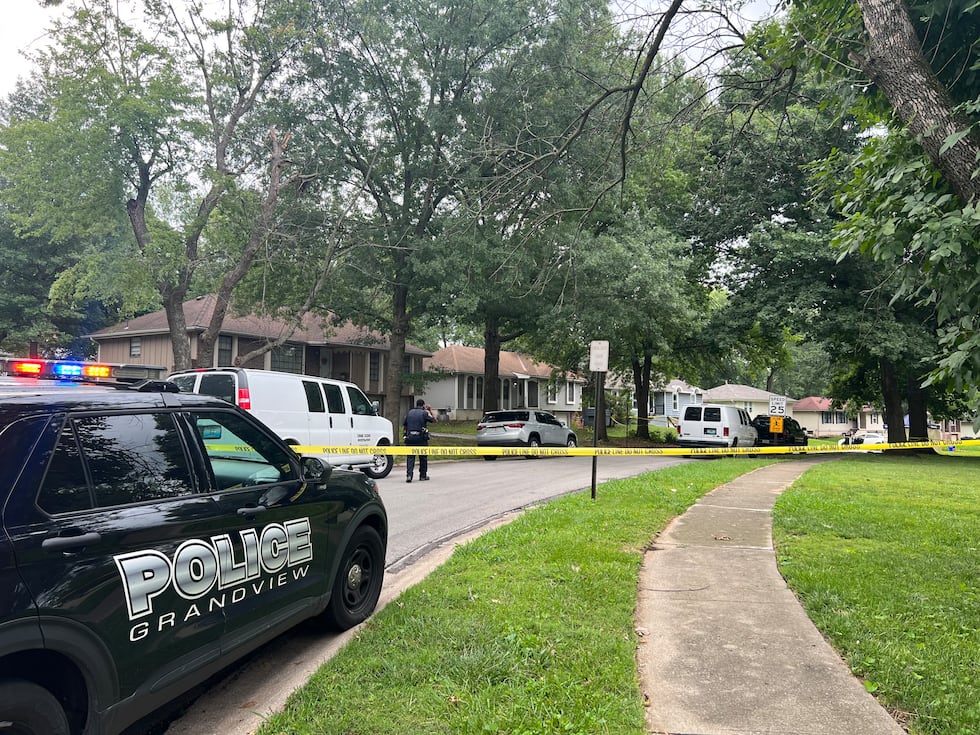 At 8:19 a.m., officers responded to Ruskin Way and Sycamore Terrace on a shooting. At 8:27 a.m., officers were dispatched to a second shooting at Longview and Food Lane. Both shootings were believed to be non-fatal, but an investigation indicated a similarly described suspect and vehicle.
Later Wednesday morning, Grandview Police were dispatched to a fatal shooting in their city involving a similarly described vehicle and suspect.
The fatal shooting was in the 11900 block of Smalley Avenue, police said.
If you see this vehicle, call 911 immediately and do not approach the vehicle.
Copyright 2023 KCTV. All rights reserved.