Transgender student was denied use of girls' restroom at Platte County High School, lawsuit states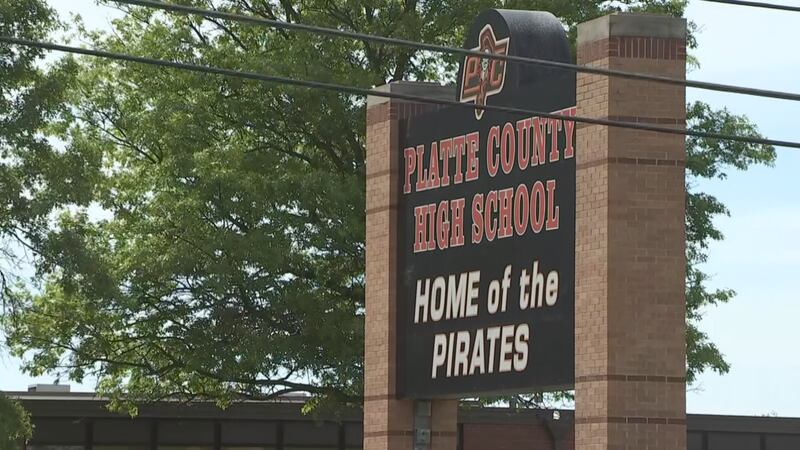 Published: Aug. 1, 2023 at 2:40 PM CDT
KANSAS CITY, Mo. (KCTV) - A transgender student was prohibited from using the girls' restroom, was given verbal warnings and even out-of-school suspension, and was subject to verbal harassment at Platte County High School, a lawsuit alleged.
The ACLU of Missouri filed the lawsuit on Monday challenging the Platte County School District's actions and allegations that it discriminated based on a student's transgender status, sex designated at birth and her clinical diagnosis of gender dysphoria.
"Forcing transgender students to use the bathroom or locker room that matches their sex designated at birth is not only discrimination but dangerous and causes serious harm to Missouri's youth," ACLU of Missouri deputy director Gillian Wilcox wrote in a statement. "Both through the constitution and by statute the government, a school in this case, is prohibited from discriminating against the people it is supposed to protect on the basis of either their sex or disability."
The lawsuit stated that the student, only identified as R.F., began the process of transitioning to female in 2019.
R.F. was allegedly denied use of the girls' restroom at the high school and was told by the district's assistant principal that she was to use either the restroom of her sex designated at birth or the single gender-neutral restroom at the school.
When the student used the boys' restroom, the lawsuit alleged that the district responded "through a series of escalating punishments ranging from verbal warnings to out-of-school suspension. R.F. did use the boys' restroom upon returning from suspension, where she experienced harassment and a threat of rape from a male classmate."
The lawsuit detailed that the student experience anxiety and depression, and ultimately completed the last several months of her freshman year virtually.
The Platte County School District released the following statement:
A hearing has been scheduled for Nov. 3 at 9 a.m.
Copyright 2023 KCTV. All rights reserved.