Blue Springs wildlife rescue returns bald eagle named 'Sunrise' to the wild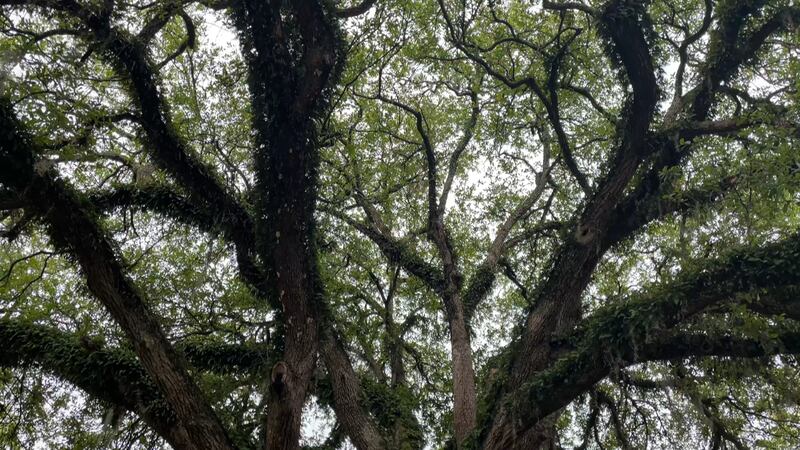 Published: Jul. 8, 2023 at 12:31 PM CDT
KANSAS CITY, Mo. (KCTV) - Wild Souls Wildlife Rescue and Rehab has seen plenty of opossums, owls, squirrels and skunks but never a Bald Eagle.
The eaglet was taken in by the non-profit in early June and named Sunrise. According to Wild Souls, she was suffering from a host of problems including being "emaciated, dehydrated, with a fungal infection and parasites."
Under intense care by the Wild Souls team, the antibiotics, fluids and food they administered began to move Sunrise's health in the right direction. When she arrived, she would "not [even] hold her head up," said Wild Souls, but within days of beginning her rehabilitation, she was gaining weight and sitting on a wooden perch.
With plenty of room to move around in the enclosure put together by Wild Souls, Sunrise began to take "small flights" and make "a remarkable improvement."
Toward the end of June, however, Sunrise had a minor setback in her health and Wild Souls found that they were no longer equipped to give her the best care possible. Sunrise was transferred to World Bird Sanctuary (WBS) to continue receiving treatment for her various parasite infestations and other health issues.
WBS's treatment was successful, and Wild Souls announced on July 7 that Sunrise would be released that day. She was returned to where the rehabilitation team first found her and, amazingly, her reunion with her family was caught on camera.
Good luck, Sunrise!
Copyright 2023 KCTV. All rights reserved.