House Republicans turn up the heat on two bills to block a nationwide gas stove ban
House Republicans say the bills are necessary. Democrats call it gaslighting.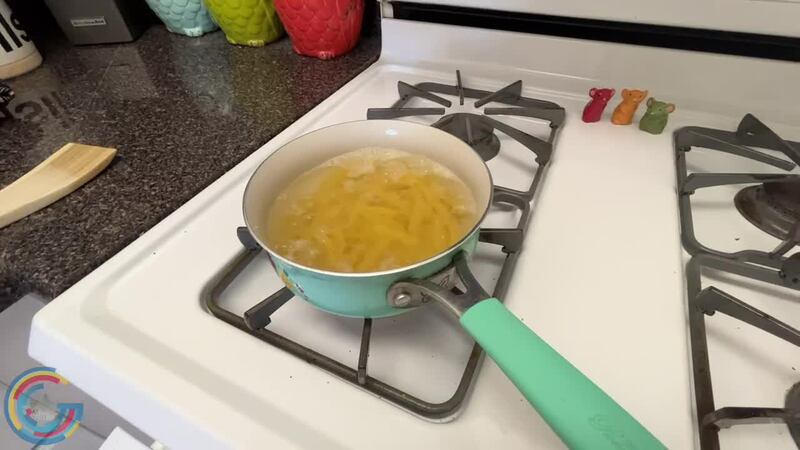 Published: Jun. 6, 2023 at 12:26 PM CDT
WASHINGTON (Gray DC) - Gas stove regulation is on the front burner on Capitol Hill as House Republicans accuse the Biden administration of wanting to ban gas stoves.
On Tuesday, the House of Representatives started debate on two bills that would block any attempt to regulate the kitchen appliance.
- The Save Our Gas Stoves Act would prohibit the Secretary of Energy from finalizing, implementing, or enforcing new regulations on gas stoves
- The Gas Stove Protection and Freedom Act would prohibit the use of federal funds to ban gas stoves
"HR1640 (the Save Our Gas Stoves Act) will prevent the Department of Energy from finalizing a proposed regulation that will effectively ban half of the existing gas stoves on the market and increase the price of the few options that would remain. And, HR1615 (the Gas Stove Protection and Freedom Act) will prohibit the Consumer Product Safety Commission from regulating gas stoves as a banned hazardous product or enforcing a product safety standard that bans gas stoves or substantially increases their price," said Rep. Tom Cole (R-Okla.).
Democrats said the legislation gaslights the American people into believing that they want gas stoves to be banned.
"These two bills work against requirements to assure that newly manufactured gas stoves are healthy, safe and energy efficient. HR1615 (the Gas Stove Protection and Freedom Act) threatens the governments ability to identify and regulate unsafe gas stoves including those with design defects that could cause injury or death to American consumers. Had this bill been in effect last year it would have prevented the Consumer Protection Safety Commission from issuing a recall on the type of gas stove that put people at serious risk of illness or death from carbon monoxide poisoning. People went to the hospital because this stove was defective. HR1640 (the Save Our Gas Stoves Act) nullifies new Congressionally mandated energy efficiency standards for gas stoves that would save consumers $1.7 billion in energy bills and cut down on emissions that have been particularly dangerous to childrens' health," said Rep. Mary Gay Scanlon (D-PA), "the Department of Energy estimates that nearly half of the gas stove market already meets the proposed standard and would not be impacted. And, the remainder have years in which to comply. Contrary to the rhetoric out there, the government is not coming for anyones gas stove."
The kitchen culture war boiled over in May when New York became the first state to ban gas stoves in most newly constructed buildings by 2026, due to concerns over fossil fuels.
Consumer expert Abe Scarr of the Public Interest Research Group (PIRG) has been tracking the heated debate.
"Nationally there's no proposal on the table to ban gas stoves. What we're talking about at the national level is potential regulations that the Consumer Product Safety Commission (will use) to regulate safety risks from gas stoves and Department of Energy rules that are energy efficiency rules for all stoves, not only gas stoves, but for gas and electric stoves, to make sure that we're not wasting energy and we're saving consumers money by making sure that products meet a certain set of basic energy efficiency standards," said Scarr.
On March 1, 2023, the Consumer Product Safety Commission issued a letter that warned some gas stove emissions could pose a 'hidden hazard.' It also solicited public feedback on possible health issues caused by gas stoves.
Meanwhile, researchers from Stanford University are testing the appliances in homes in major cities to learn more about those potential pollutants.
"Any time you burn a fossil fuel, it's going to release emissions and a gas stove is the one appliance in your house that burns up fossil fuel that doesn't vent to the outside...," said Scarr. "And some of the main concerns are nitrogen dioxide, carbon monoxide and particulate matter. These all have various health risks and can cause things like childhood asthma and other other health problems. And this has been well documented by over 40 years of research."
This year, a survey compiled by the People's Policy Project found that 34% of American families cook with gas.
Copyright 2023 Gray DC. All rights reserved.