Moustakas receives warm ovation in return to Kauffman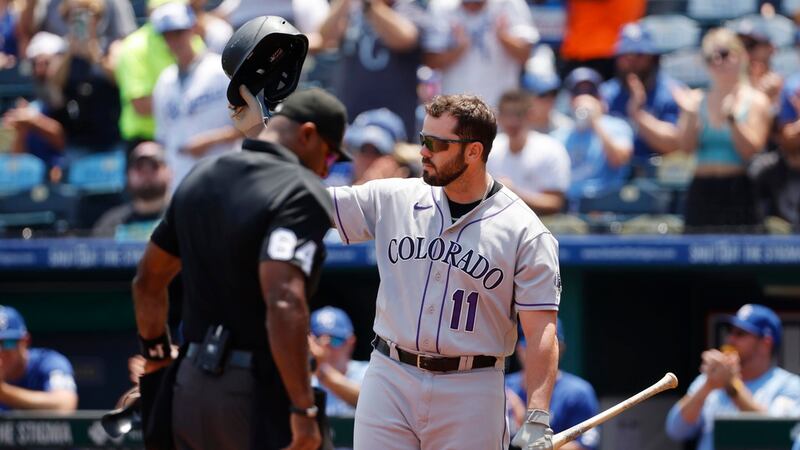 Published: Jun. 4, 2023 at 1:57 PM CDT
KANSAS CITY, Mo. (KCTV) - Standing in the opposing clubhouse at Kauffman Stadium Friday night, Mike Moustakas reminisced about his time in Kansas City.
"It was unlike anything I've ever seen," Moustakas said of the playoff runs he was a part of with the Royals in 2014 and 2015. "I was fortunate enough to be on a couple more postseason teams after that and it was a lot of fun on those runs, too, but the love and passion that these fans have for this city and this team it was insane."
During his eight-year Royals career, the left-handed slugger from Chatsworth, California, hit .251 with 139 home runs.
"We came to work every day excited to play in front of these people and it was so much fun I'm just getting chills now just thinking about it," he said.
Moustakas didn't appear in either of the first two games played between the Rockies and Royals during this weekend's series but received a warm ovation from fans on Sunday when he stepped to the plate at Kauffman for the first time since the COVID impacted 2020 season.
Copyright 2023 KCTV. All rights reserved.