DeSoto High School E-Sports team competes at National Tournament
Published: May. 20, 2023 at 9:50 PM CDT
WESTPORT, Mo. (KCTV) - A three-person team from DeSoto High School competed at the High School E-Sports League National Championship on Saturday. The winning team received $3,000 scholarships for each competing student.
For two members of the Wildcats' three-person squad, Saturday proved to be extra special. In the morning, Antonio Miranda and Jordan Langford graduated from DeSoto – before they competed for a national title.
"I had graduation at 10 a.m.," said Miranda. "Got up at7, went to the school, and was there from 8-12:30."
After graduation, Miranda, Langford, and their third teammate, Trey Curtis, hopped in their cars to travel to Westport – to compete against some of the best high school e-sports athletes in the nation.
"It's cool because there are teams from all over the country and we are just 30 minutes down the road," Langford said. "Fun to be here."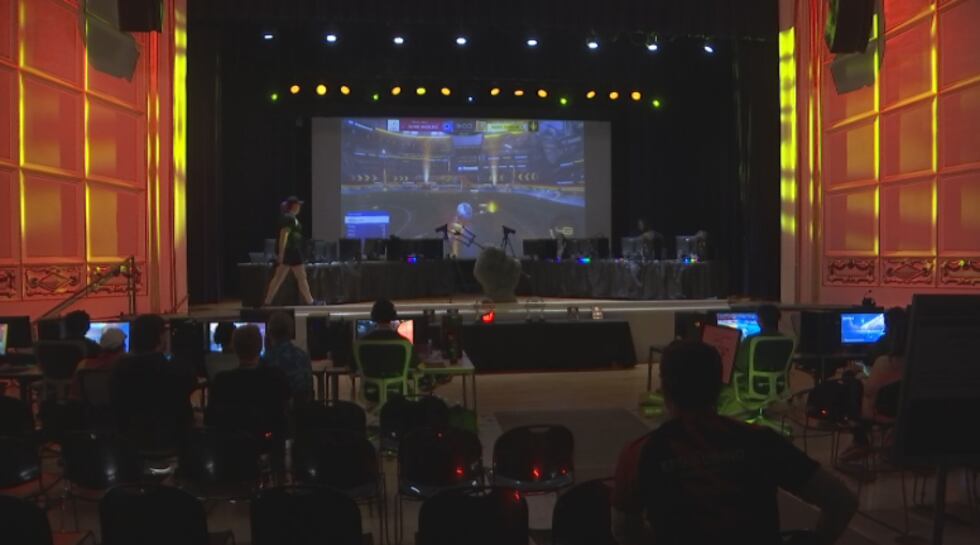 Even though they are close to home, they know the competition is real.
"To play against all these people, they're amazing," said Miranda. "Everybody here is great. They are here for a reason, so it's just great competition."
Langford played football, basketball, and baseball at DeSoto. He says competing in e-sports feels the same as competing in traditional ones.
"We're all competing. We're all competing for one common goal – to win," said Langford. "That's how everything is. You play to win."
Teams competed in an arena-like setting – with lit-up keyboards, colored lights, and the teams on-stage.
"It is a much different atmosphere," said Miranda. "Just being up on stage, getting up there, the nerves. Controlling the nerves is the biggest thing to do."
The Wildcats have team uniforms. They also put in long practice hours, which they don't mind.
"It just feels like playing with friends," said Trey Curtis, a junior on the team. "Doesn't feel like practice or work. It just feels like fun."
The Wildcats ultimately finished fourth in the tournament. First place was captured by Divine Child High School out of Michigan.
Copyright 2023 KCTV. All rights reserved.