Chargers social media team pokes fun at infamous Chiefs fan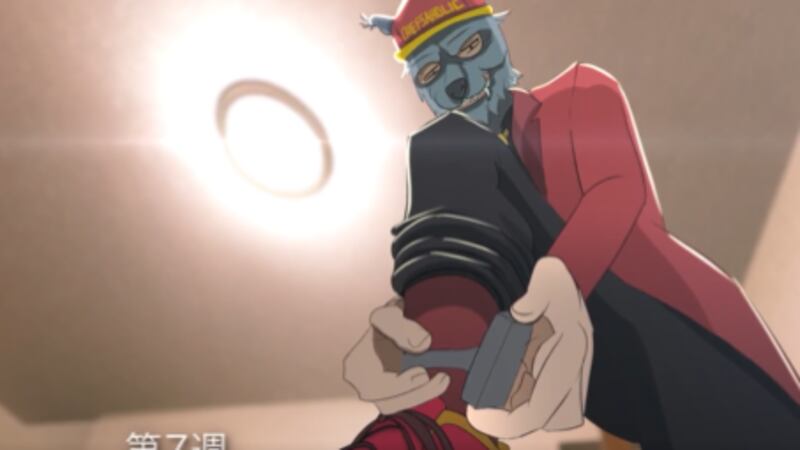 Published: May. 12, 2023 at 8:46 AM CDT
KANSAS CITY, Mo. (KCTV) - Given the recent history of the on-field battles between the Kansas City Chiefs and division rival Los Angeles Chargers, there's not much to poke fun at regarding the seven-time reigning AFC West champions.
That is, unless their fanbase includes an infamous superfan wanted for the armed robbery of a bank. On Thursday, as NFL teams revealed their schedules in varying ways, the Chargers released an anime-styled video featuring digs at one of Chiefs Kingdom's greatest malcontents.
To announce each of the two games against the Chiefs, a cartoon depiction of a wolf wearing a 'ChiefsAHolic' hat appeared. For the Week 7 game, the man is portrayed cutting off an ankle monitor and for the Week 18 game, he's seen again driving a vehicle while being followed by a helicopter featuring the Pat McAfee Show.
The man in reference wearing a wolf mask and Chiefs gear is Xaviar Babudar.
He gained notoriety in recent years for his presence on social media and at Chiefs games all across the country. He appeared at games in a wolf outfit and said he drove across the country to see every game. In December, he was arrested in Tulsa, Oklahoma, and given a $200,000 bond. After the bond was reduced to $80,000 days before this year's Super Bowl, Babudar bonded out.
Shortly after, it was reported that he cut his ankle monitor and failed to show up to a scheduled March court appearance. Now, if caught, Babudar will be held on a $1 million bond.
Copyright 2023 KCTV. All rights reserved.