NFL Draft Week begins in Kansas City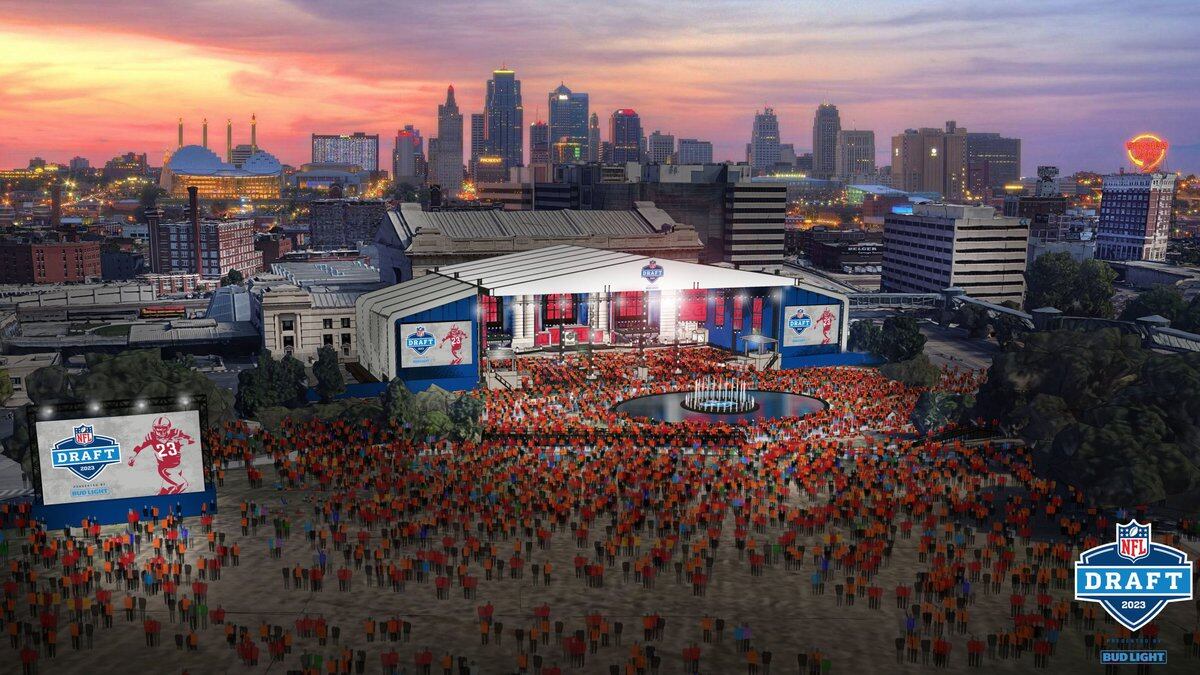 Published: Apr. 23, 2023 at 9:00 PM CDT
|
Updated: Apr. 24, 2023 at 7:24 AM CDT
KANSAS CITY, Mo. (KCTV) - The stage is almost set at Union Station as Kansas City prepares to host the NFL Draft this week. The draft stage is the largest in league history.
"It's bigger than I thought it was going to be," said Mark McNelly. "When you see it on TV, you don't realize it's going to be that big."
In person, things are different. Football fans can't believe the sight that stands between two of Kansas City's historic landmarks -- Union Station and the Liberty Memorial.
"Amazing," said Dante Herrera. "Just amazing."
This week, Kansas City prepares to showcase itself to a worldwide football audience. Kansas Citians are proud to see the city get dressed up ahead of the big event.
"It's definitely cool to see the transformation from Union Station to have this huge stage in KC with the memorial in the background," said Kaylea Cummings. "It's awesome."
On Sunday, the NFL began to put the finishing touches on its prepartion for the draft. Near the World War I Museum, the NFL Draft Experience began to take shape -- as the visions for the draft start to become a reality.
"I thin it's great for the city. I think more events should be coming here," said Herrera. "Kansas City is a great city."
Kansas City has never hosted the NFL Draft before. Members of Chiefs Kingdom, and even a rival fan, think KC earned the right to host the big event.
"We're Super Bowl champs," McNelly said. "We should have it here."
"I think the Super Bowl champs should get the draft in their home city, just for economic reasons," said Raiders fan Barrie Ciotti. "It's a little reward for winning the Super Bowl."
The NFL Draft runs Thursday through Saturday outside Union Station. You can find KCTV5′s complete draft coverage here: NFL Draft (kctv5.com)
Copyright 2023 KCTV. All rights reserved.