NFL Draft decor continues takeover of downtown Kansas City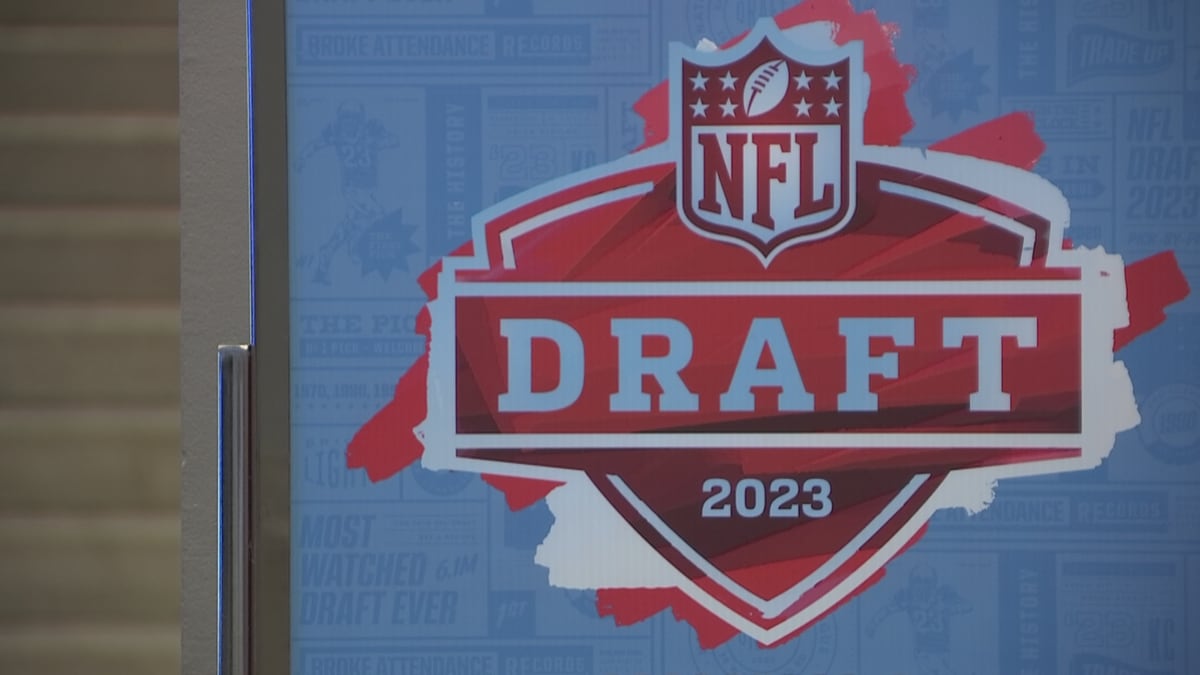 Published: Apr. 24, 2023 at 12:06 PM CDT
KANSAS CITY, Mo. (KCTV) - The NFL Draft stage construction is hard to miss. The "on the clock" references around town are so evident you almost get used to them. Safe to say, the National Football League has taken over Kansas City, Missouri.
The league released other decor adorning Kansas City buildings and landmarks during the week:
As NFL teams are on the clock, the Draft site will be colorized in custom team colors. Team logos also depicting the team on the clock will be projected on the National WW1 Museum and Memorial North Wall. On Tuesday, Wednesday and Saturday nights, the walls will feature poppies in WWI remembrance.

Boldly viewable from Union Station, the building at 2300 Main Street adjacent to the NFL Draft site will be wrapped with all 32 NFL team logos and a spotlight that will highlight the "team on the clock."
Streetcars, street poles and flags along Country Club Plaza, skybridges, digital signage around the city, and miles of fence lining the site will also feature NFL Draft branding.

Kansas City will light up buildings and iconic city landmarks with the colors of the NFL Draft. Kauffman Center and the Crown Center Shops will feature NFL Draft Gobo lights. Kansas City Marriott Downtown will welcome the NFL Draft with bold lighting of "NFL Draft" lettering on their building facade.
Copyright 2023 KCTV. All rights reserved.