Confused how to navigate KCI's new terminal? Here are some helpful videos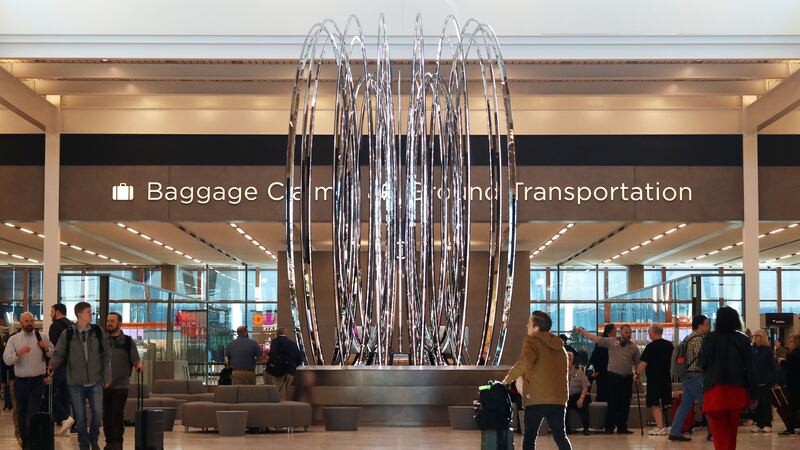 Published: Apr. 24, 2023 at 1:51 PM CDT
KANSAS CITY, Mo. (KCTV) - Monday marks the start of NFL Draft Week in Kansas City, and thousands of fans, media, players and figureheads will arrive in the City of Fountains via KCI's new terminal.
While the new terminal has received rave reviews for its interior, some features have left much to be desired, most notably the passenger pickup line.
The designs of the old terminal made it convenient to park alongside the curb outside a gate and wait until a passenger walked outside. But that is exactly what airport officials say not to do at the new terminal.
Two lanes widen to four once drivers enter the "Arrivals" area: two right lanes for picking up passengers, two left lanes for thru traffic.
Drivers are asked not to park, as those vehicles may be subject to towing. If their passenger is not outside in the pickup area, drivers should make a loop or wait in the cell lot until a better time arrives.
For additional details, watch the video below:
The City of Kansas City has also published several other videos regarding HOW-TOs on navigating the new terminal, including the parking garage, specialty rooms, dining and more.
For more information on the new terminal, click here.
Copyright 2023 KCTV. All rights reserved.