Superfan 'Chiefsaholic' misses court date, charged with removing ankle monitor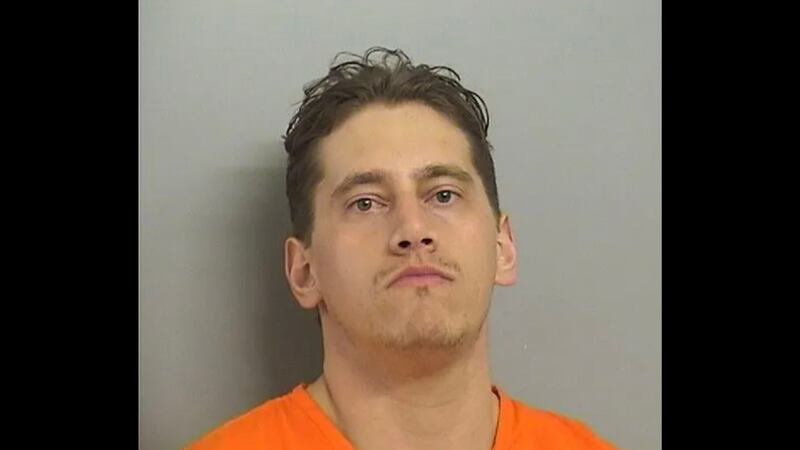 Published: Mar. 27, 2023 at 4:31 PM CDT
KANSAS CITY, Mo. (KCTV) - A man who robbed a Tulsa Teacher's Credit Union, a bank in Tulsa, Oklahoma, had made bail in early February. Now, Chiefsaholic has found himself in trouble again.
The Tulsa County District Attorney's Office stated Xaviar Michael Babudar, aka "Chiefsaholic," did not show up for court on Monday. An arrest warrant for Babudar was issued carrying a $1 million bond.
Prosecutors also charged him with removing his electrical ankle monitoring device.
Babudar gained notoriety in recent years for his presence on social media and at Chiefs games all across the country. He appeared at games in a wolf outfit and said he drove across the country to see every game.
But he was arrested in Oklahoma came two days before the Chiefs played in Houston against the Texans, accused of robbing a bank near Tulsa.
His bond was reduced from $200,000 to $80,000 in February, and he bonded out on Feb. 8.
In September, when sports gambling became legal in the state of Kansas, Babudar tweeted from his @Chiefsaholic account two bet slips showing large wagers on Kansas City Chiefs quarterback Patrick Mahomes to win the NFL's Most Valuable Player award and for the Chiefs to win the Super Bowl.
Mahomes won the second MVP award of his career and Babudar's $5,000 bet won, netting him $45,000 in profits.
The Chiefs beating the Eagles in Super Bowl LVII also meant Babudar's $5,000 Super Bowl ticket would bring back $50,000 in winnings along with the original bet.
Copyright 2023 KCTV. All rights reserved.