'This is 100% a recovery': Missing Kansas City father, son feared dead after kayak trip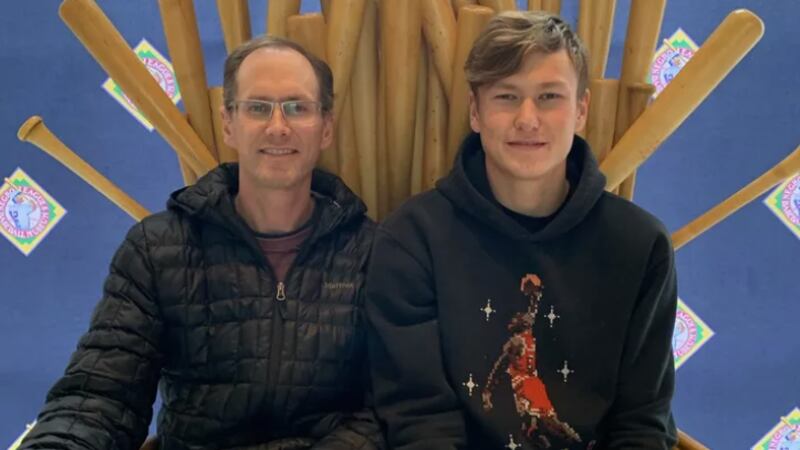 Published: Mar. 22, 2023 at 11:41 AM CDT
KANSAS CITY, Mo. (KCTV) - Personnel searching for a Kansas City father and son who went missing while on a spring break trip in Arkansas are declaring their efforts "recovery."
Chuck Morris, the percussionist for the band Lotus, and his son, Charley, went missing nearly a week ago after they disappeared during a kayaking trip on Beaver Lake.
"A lot of people reaching out to show love," bandmate Jesse Miller told KCTV5 on Monday. "Just family, friends, fans of the band. Just letting them know that Chuck was loved and that he was such a warm, fun person. Everybody liked to hang out with Chuck."
"We spent several hours on the water today and I can tell you that every obstacle that mother nature could throw at us, with the exception of rain, was thrown at us today," director of operations for Cajun Coast Search and Rescue Tony Wade told CBS News on Tuesday. "This is 100% a recovery."
The Benton County Sheriff's Office added the search mission has been scaled back.
"As of today we have scaled back the recovery operation today and only utilizing a few boats with k9 units attached," sheriff's office spokesman Lt. Shannon Jenkins stated in an email. "Going forward, we will have our lake division scan the area regularly in hope to provide closure for the family."
During their search, the Benton County Sheriff's Office found one kayak and one life jacket.
Copyright 2023 KCTV. All rights reserved.