Grandson charged after Troy, Mo. double homicide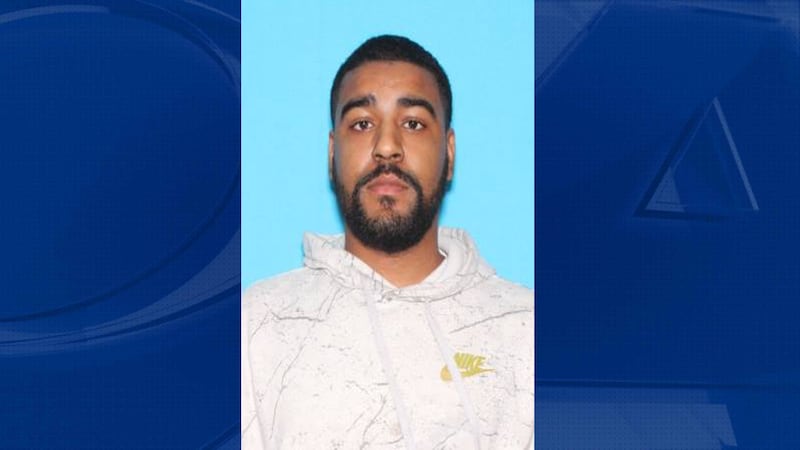 Published: Mar. 21, 2023 at 10:10 PM CDT
|
Updated: Mar. 22, 2023 at 12:08 PM CDT
ST. LOUIS, Mo. (KMOV) - Prosecutors allege a man murdered his grandfather and step grandmother in Troy, Missouri, Tuesday night. Davionne McRoberts was charged with two counts of first-degree murder and two counts of armed criminal action.
Police believe 71-year-old Don McRoberts and 58-year-old Kathy McRoberts were shot in their trailer home near Eames Street and East Cherry Street Monday afternoon.
According to a probable cause statement against Davionne McRoberts, family members told law enforcement of alarming Facebook and Instagram posts. In one of the posts, Davionne McRoberts identified himself as GOD.
Two posts from Saturday, March 18 state, "I KNOW I KNOW MY EARS ARE RINGING ITS ALMOST TIME BUT NOT YET" and "WHO WANNA DIE TODAY? Y'all don't believe? Come show me I'm not god."
Several neighbors heard the gunshots Monday.
"We heard, I want to say, six gunshots," said Amber Rinsem.
But Rinsem said she didn't call police because she thought she heard fireworks. It wasn't until Tuesday night that police found the couple's bodies when they were called by relatives to check on the McRoberts.
The statement says that one body was found on the ground between the living room and the kitchen, and the other victim's body on the ground in the hallway between the kitchen and the master bedroom.
"It's a tragedy what happened to the victims," said Troy Police Chief Jeff Taylor.
According to the probable cause statement, Thomas Caimi, Davionne McRoberts' roommate, said that he was with Davionne McRoberts on the day of the murder and they had got stuck at Ameristar. Thomas provided a text and time with his girlfriend in order to get gas money from her.
After getting the money, he and Davionne went to Target to pick up another person identified as "Africa". Thomas also said the three of them went to the victim's location. Two of them were sitting on the porch while Davionne went inside to charge his phone. The statement also says that Thomas heard three gun shots and heard Don McRoberts yelling at Davionne.
Thomas and Africa then left and found a ride from a stranger, and had not seen Davionne since the incident. They say that the suspect stated it was "Time" and that he wanted to show them something and was making reference to a sacrifice. Thomas and Africa did not know what Davionne meant when made those statements.
On Monday, March 20, Kathy McRoberts' son Terrell Chatman, told officials that Davionne had an argument with his mother in which he threatened to kill her and his grandfather. The same day, employees of SSM Health saw Davionne wearing only boxers heading south toward Jim Trenary Chevrolet in Troy.
On Wednesday, Law Enforcement for the Barnes Jewish Campus on S. Kingshighway said Davionne McRoberts was checked into their facility and was transported to the psychiatric ward for treatment. He was then cleared and released to the medical side for treatment.
Officials found McRoberts with multiple scratches on his arms and feet. He also had a large laceration in the browline over his left eye.
The statement also says that Davionne McRoberts claimed that he was God or Jesus, and that he was a psycic. He also informed the medical staff that he heard voices since he was a child, being advised by his grandmother he was allegedly talking to spirits.
Once cleared, officials arrested him.
"The most important this is he's safe and the community's safe," said Taylor.
The McRoberts were well known at Calvary Chapel of Troy, where they ran the church's food pantry. Senior pastor Wes Denham said their staff is grieving.
"The team that serves over there is just broken over this and it's a tragedy," he said.
Donald McRoberts was a 21-year Army veteran. A GoFundMe account has been created to help pay for his funeral expenses.
Copyright 2023 KMOV. All rights reserved.