Kansas lawmakers could soon approve 'born alive' abortion bill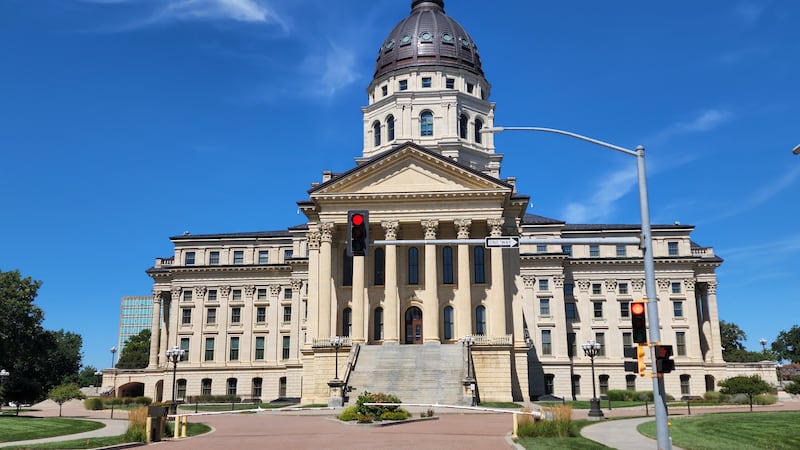 Published: Mar. 22, 2023 at 8:34 AM CDT
TOPEKA, Kan. (AP) — A Kansas proposal based on the disputed idea that providers leave newborns to die after unsuccessful abortions is nearing legislative approval, as Republicans pursue limited anti-abortion measures following a decisive statewide vote last year protecting abortion rights.
The Kansas House was set to take a final vote Wednesday on a bill declaring that when an abortion procedure inadvertently results in a live birth, medical personnel must take the same steps to preserve the newborn's life as "a reasonably diligent and conscientious" provider would with other live births. The measure is similar to a proposed Montana law that voters there rejected in November.
The U.S. Supreme Court declared in June that states can ban abortion, and the Republican-controlled Kansas Legislature has long had strong anti-abortion majorities in both chambers. But a 2019 Kansas Supreme Court decision protected abortion rights and in August 2022, voters rejected a proposed change to the state constitution to overturn that decision and give lawmakers the power to greatly restrict or ban abortion.
Supporters of the "born-alive infants protection" bill argued during a House debate Tuesday that the measure will survive a court challenge because it doesn't limit abortion itself. State Rep. Clark Sanders, a Republican from central Kansas, said the bill deals only with cases when a newborn is "completely out of her or his mother," and has a heartbeat and is breathing.
"What we're considering today is: What are a doctor and other medical personnel required to do in that circumstance?" Sanders said during Tuesday's debate. "What rights does that person have?"
House passage would send the measure to the Senate, where GOP leaders have also signaled they see it as a priority.
The bill is similar to laws in at least 18 states, including Arizona, Florida, Ohio and Texas, that require the hospitalization of infants born during unsuccessful abortions and impose criminal penalties for doctors who don't try to save them.
Not providing this care after unsuccessful abortions was already outlawed under a 2002 U.S. law, but it doesn't contain criminal penalties. The Republican-led U.S. House passed a measure in January to add penalties, but it's not expected to pass the Democrat-controlled U.S. Senate.
Abortion providers and abortion rights advocates have said it's rare for an abortion to result in a live birth, and measures like the ones in Kansas and Montana are designed only to give abortion care a false and negative public image.
Planned Parenthood Great Plains, which operates clinics in Wichita and the Kansas City area, called the measure "political theater" that harms patients. Zack Gingrich-Gaylord, a spokesperson for Wichita abortion clinic operator Trust Women, said the facility has never seen an abortion result in a live birth.
"This is just this fantasy," Gingrich-Gaylord said. "It's simply not true that there's any kind of danger of this happening."
Opponents of the bill also argued that current state laws against homicide and child neglect, as well as laws on doctors' duties, are sufficient to cover the kind of cases described by supporters.
"This is government entering the patient room with you and your physician," said Rep. Christina Haswood, a Democrat from the northeastern Kansas city of Lawrence.
Opponents also said if the legislation passes, it will create extra trauma for women when they end pregnancies because serious medical conditions mean newborns won't survive long. They said doctors would be forced into futile and expensive attempts to prolong infants' lives and families would be denied opportunities to hold dying babies and to say goodbye. The same arguments were made ahead of last year's vote in Montana.
But supporters of the Kansas bill said that wasn't so, because parents would be allowed to stay with their newborns as they went to the hospital and when they were there. State Rep. Leah Howell, a Wichita-area Republican, said she had a baby die in the 20th week of pregnancy.
"Believe me, when this bill came to my attention, the very first thing I checked for was that this law would allow moms to hold their dying babies in their arms and tell them they loved them and to say goodbye," she said, her voice wavering.
The bill's supporters also said no one knows how many infants are born in Kansas during unsuccessful abortions because the state does not collect such statistics or require abortion providers to report such cases, something the bill would change. Kansas law bans most abortions after the 22nd week of pregnancy — when Kansas automatically considers a fetus able to survive outside the womb — and no abortions after that point have been reported since at least 2016.
Two lawmakers, who are also doctors, told the House that during their training decades ago, they regularly saw cases in which newborns were left alone with no care to die.
One of them, Republican state Rep. John Eplee, a northeastern Kansas doctor, said abandoning such newborns did not violate accepted standards of care when he trained in the 1970s.
He said: "At its core, I really feel this is a basic human rights issue."
Copyright 2023 The Associated Press. All rights reserved.