Jury convicts KC man of illegal firearm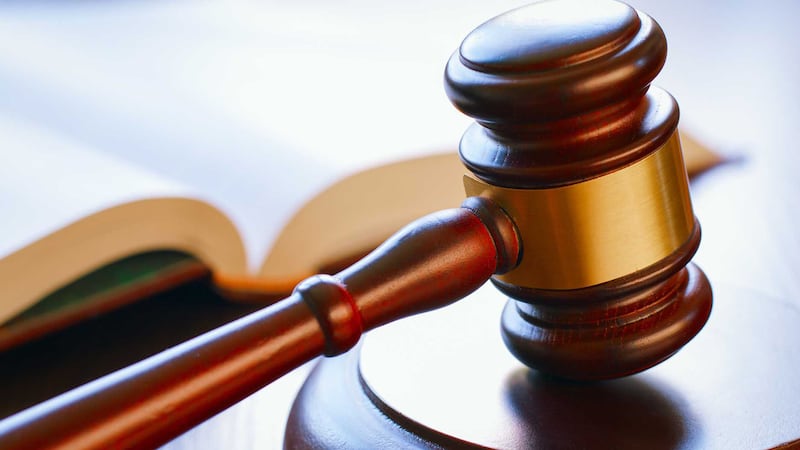 Published: Mar. 22, 2023 at 11:47 AM CDT
KANSAS CITY, Mo. (KCTV) - A 31-year-old man from Kansas City, Missouri, was convicted at trial of illegally possessing a firearm after he pointed his pistol at his ex-girlfriend's head and threatened to kill her before crashing into several vehicles while attempting to flee from police.
Jonathan Good was found guilty of being a felon in possession of a firearm on Tuesday, March 21. Evidence introduced at trial indicated that Good was in possession of a 9mm handgun on July 29, 2020.
On that day, Kansas City Missouri Police Department officers were called to a residence where a woman reported that Good arrived on her front porch, drunk and belligerent, at about 11:24 p.m., waving a gun around and yelling. The woman told Good to leave before hearing a single gunshot from the front porch.
After the woman followed Good to his car, he pointed his pistol at her head and threatened to kill her. Good then got into his silver Ford Mustang and left the residence as officers were arriving.
According to court documents, Good returned to the scene in his Mustang at 11:47 p.m., then shifted into reverse and began driving away as a KCPD officer was parked in front of the victim's residence. When he reached the intersection of 72nd and Walrond, he shifted his car into drive and went south on Walrond. Officers pursued the man, who was driving at 60 miles per hour, as he failed to stop at one stop sign before losing control of his vehicle.
Good's vehicle hit the sidewalk and spun, colliding with one vehicle before slamming into another two parked vehicles in a residential driveway. Good was arrested and transported to a local hospital to check for injuries. Court documents said while at the hospital, when staff lifted him off the gurney onto the hospital bed, they found three live rounds of 9mm ammunition.
Because Good has three prior felony convictions for domestic assault, two prior felony convictions for unlawful use of a weapon and prior felony convictions for armed criminal action, violating an order of protection, and domestic assault, it is illegal for him to be in possession of a firearm or ammunition. Due to his prior felony convictions, Good is classified as an armed career criminal.
Under federal statutes, that means he is subject to a mandatory minimum 15 years in federal prison without parole.
Copyright 2023 KCTV. All rights reserved.