Westbound I-70 traffic backed up due to crash in KCK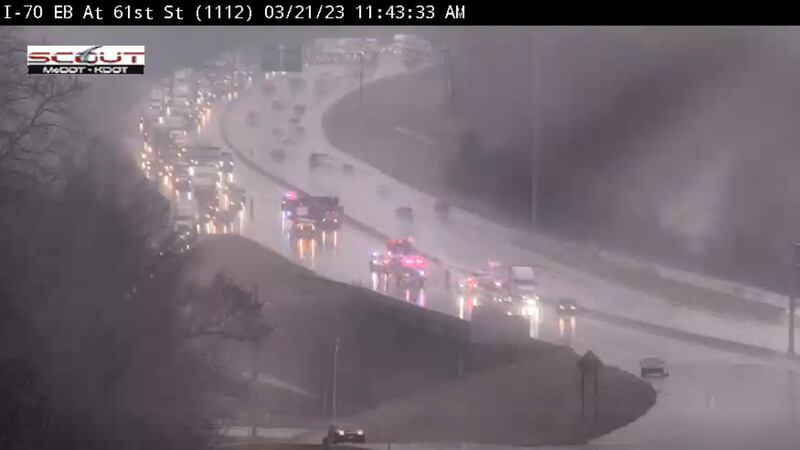 Published: Mar. 21, 2023 at 12:00 PM CDT
KANSAS CITY, Kan. (KCTV) - Two lanes of westbound traffic on Interstate 70 have been shut down due to a car crash.
Emergency personnel reported the two-vehicle crash at 57th Street occurred just after 11:20 a.m., and the closure was expected to last about an hour.
The two left lanes and the left shoulder remained closed, as of 11:50 p.m.
The far right lane was open.
UPDATE 12:06 p.m.: KCKPD said the accident led to injuries to some involved and one of the vehicles was a tractor-trailer. Police were unaware at this time of how many people were injured or how seriously they were injured.
Copyright 2023 KCTV. All rights reserved.